The Manipur Pradesh Congress Committee (MPCC) has petitioned the President of India to either recall or ensure that the governor of Manipur performs or discharge constitutional duties and obligations as envisaged under the Article 192 of the Indian Constitution.
In this regard, a team of MPCC led by its president K Govindas, former chief minister O Ibobi and CWC member Gaikhangam met President Ram Nath Kovind on Wednesday at Rashtrapati Bhawan, New Delhi and submitted a memorandum.
The memorandum mentioned that Governor Najma Heptulla in several past incidents had failed to discharge her constitutional duties and obligations by completely ignoring the law which has been laid down by the Supreme Court as well as established democratic and parliamentary practices.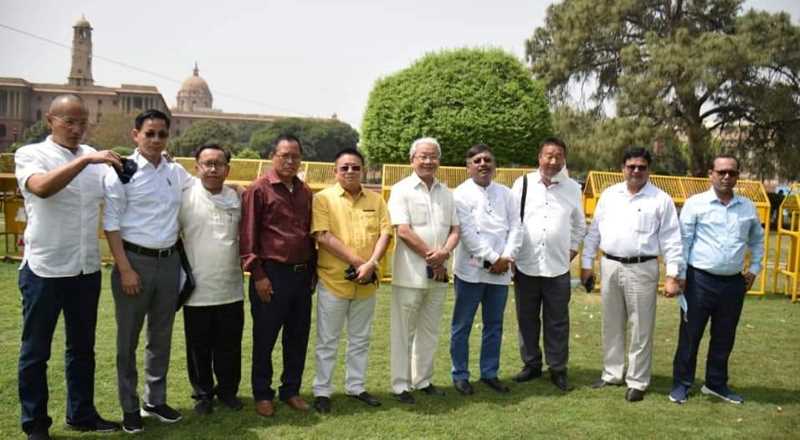 It pointed out that in the 2017 state Assembly election, the Congress party emerged as the single largest party with 28 elected members.
The memorandum stated that the largest single party ought to have been invited to form the government according to the law laid down by the Supreme Court in umpteen numbers of cases and established parliamentary practices followed invariably in all the states of the country.
However, in the case of Manipur, the BJP which had the strength of 21 members was allowed to form the government with the help of smaller parties, none of which had any pre-poll alliance before the election, it added.