All Manipur Muslim Organisation Coordinating Committee (AMMOCOC) has shown solidarity against the alleged brutal atrocities against civilians of Myanmar at a programme held at Sky View hall, Hatta on Saturday.
Advertisement
Speaking to the media, AMMOCOC president SM Jalal said that the committee representing the Meitei Pangal community of Manipur highly condemns the brutal nature of the militarised Myanmar system. The people of Myanmar are being confined in cages and human rights violated while civilians are running helter-skelter, he said. Such acts should be condemned by every section of society, and neighbouring countries should take up intervention for the protection of human rights, he added.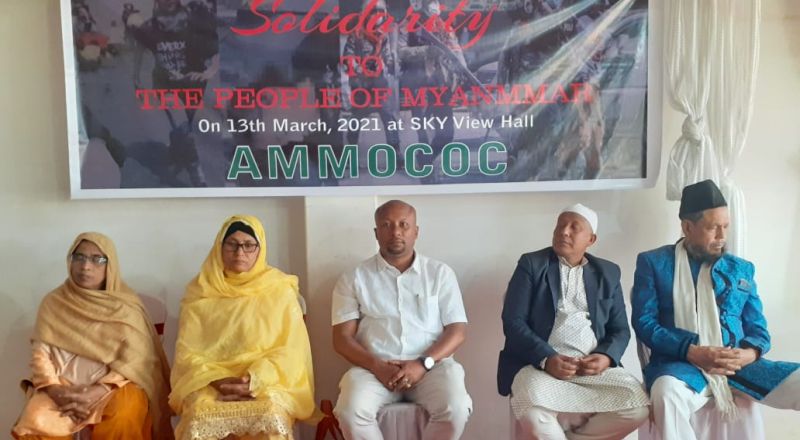 Advertisement
(PHOTO: IFP)
AMMOCOC has taken up the initiative of drawing the attention of international human rights, the Indian government, and state government by writing letters to them, he added. 
Advertisement