Manipur observed World Wetlands Day 2021 on February 2 at Yaralpat, the dried wetland that was revived and restored by a group of farmers in Imphal East, and efforts were made to preserve wetlands in the state through indigenous ways.
A one-day state-level observation was organised by the directorate of environment and climate change, government of Manipur in collaboration with Manipur Initiative for Conservation of Nature and Yaralpat Integrated Farming Cooperative Society Limited.
Advertisement
During the observation, a panel discussion was held on the theme 'Wetlands and Water: Inclusion in climate change action' in a bid to get experts' recommendation on indigenous ways of preserving wetlands in the state.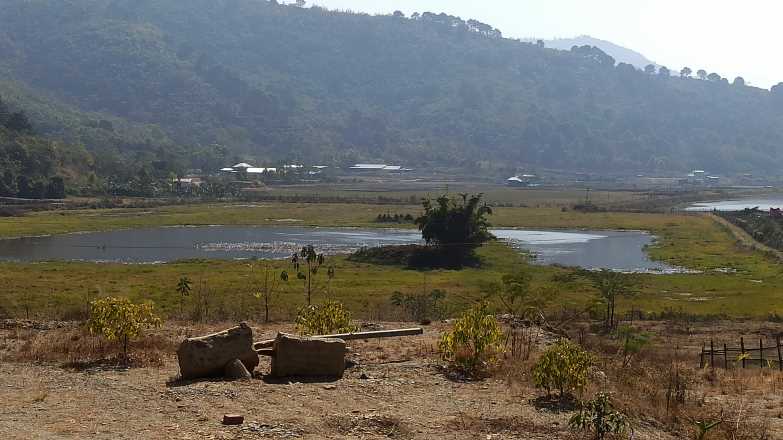 Yaralpat Lake today (Photo: IFP)
The Ramsar theme of World Wetland Day 2021 is 'Wetlands and Water' but for Manipur, 'inclusion in climate change action' was added, deputy director of directorate of environment and climate change, T Brajakumar said at the discussion.
Advertisement
In Manipur the number of wetlands is a big question. The ministry report listed 167 wetlands though remote sensing studies found 119. It is true that more than 500 wetlands were there in the state. To conserve the wetlands, a study identified 23 wetlands to conserve.
The Yaralpat Lake located near Nongmaiching of Imphal East District is the living example of successful rejuvenation in the state. Further, conserving other wetlands require to study ecosystem quality and initiative for adaptation. The wetlands needs indigenous way of preservation policy. Therefore, the one-day panel discussion was organised to get recommendation from expert members, Brajakumar added.
During the observation, farmers, who took the initiative on conserving Yaralpat, shared the challenges they faced.
Advertisement