At a time when the demand for food is growing with the increasing population, the soil quality has been degrading since about 126 years ago, Manipur MP RK Ranjan said Saturday.
"As many farmers have started focussing on organic farming it is important to know the quality of soil," Ranjan said while inaugurating a Soil Organic Carbon Testing Laboratory (SOCT-Lab) of Green Foundation at Kwakeithel Awang Thiyam Leikai in Imphal West on the occasion of World Soil Day 2020.
The theme for this year's World Soil Day is "Keep soil alive, protect soil biodiversity".
Advertisement
"Every year, 26.4 billion soil are being destroyed," the Lok Sabha MP said, adding that the soil quality is affected due to random use of fertilizers.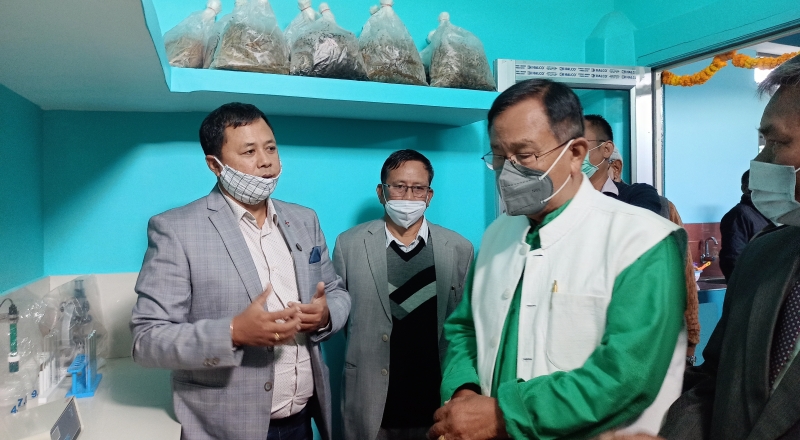 (PHOTO: IFP)
"However, soil has different potential. Based on the potentiality of soil, suitable crops or seeds should be used," he said.
Advertisement
Pointing out that in Manipur, many farming techniques were practised by ancestors that protect the soil quality, the MP appealed to Manoj Kumar, officer-in-charge of Regional Centre of Organic Farming, the government of India to extend help to protect indigenous native crop which has a high value in the market.
"Soil is a secret weapon in the battle against climate change. It absorbs a huge amount of carbon," Green Foundation chief executive officer U Himmatkumar said, speaking on the occasion.
"Everybody needs soil directly or indirectly but no one care of the soil. Therefore, World Soil Day is held annually on December 5 to focus attention on the importance of healthy soil and advocating for sustainable management of soil resource," he said.
Advertisement