The All Manipur Students Union (AMSU), Tengnoupal District Committee, Moreh observed Hunger Marchers' Day at Ima Kondong Lairembi Haraobung, Moreh on Friday.
Advertisement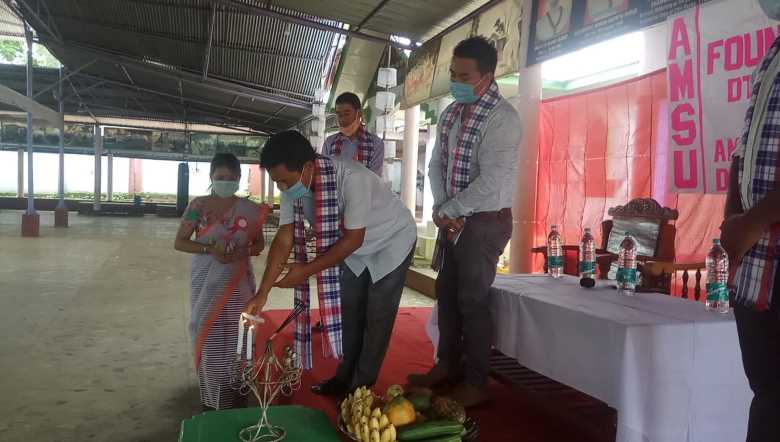 The observance was attended by members of AMSU Headquarter, Meetei Council Moreh, All Community Development Organisation Moreh, Kha Nongpok Apunba Nupi Lup, Moreh and Nupi Khunai Chaokhat Lamjing Lup, Moreh. Remembering the martyrs of 1965 movement against famine-like situations in the state, candles were lighted and floral tributes were paid to the departed souls.
Advertisement
The observance was organised following strict SOPs of COVID-19. The students union also celebrated its 55th Foundation Day at the same location. The dais members of the function were general secretary of MCM, N Inaocha, president of ACODOM, Th Budha, organisation secretary of AMSU Headquarter, M Pravin and general secretary of AMSU Tengnoupal
District Committee, Kartik.
Advertisement