The members of the 'Joint Co-Ordination Committee on Wildlife and Biodiversity' carried out a drive against bird trapping at different parts of Yairipok Pechi lake and Ikop lake of Thoubal district on Sunday and seized eight nets while six dead birds were found.
Advertisement
The drive was carried out by JCCWB, an umbrella body of different wildlife based organisations of the state. On learning that some miscreants were fishing at Khangabok Sanilou by using electricity, the team rushed there with the help of Wangbal outpost police team led by head constable W Priyokumar, co- convenor Sapana Laishram stated in a release.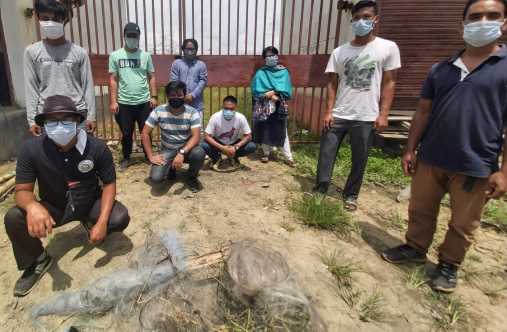 The tools used in the fishing were also seized by the team. However, the miscreants managed to escape from the spot, the release added.
Advertisement
JCCWB also applauded the helpers who timely informed the committee and for having faith in the organisation. JCCWB is planning to organise an awareness programme on saving wildlife animals in different parts of the state; however, it has been put off due to COVID-19 crisis, it stated.
The organisation warned that if trapping and killing of birds and wildlife animals are found anywhere, they will be handed over to authorities. JCCWB urges the authorities concerned to punish those found involved in such criminal acts under "Wild life Protection Act 1972," the release added
Advertisement