Around 100 hectares of rice plantation have become wasted in Pourabi Makou Loukol, Imphal East due to insufficient rainfall and having no irrigation facilities, farmers claimed on Tuesday.
To look into the matter, an official team of the Economic Resource Development Organisation (ERDO) interacted with the farmers and conducted a survey of the fields.
Speaking to the media, a farmer, W Jamenjoy Meitei said that the farmers do not possess their own lands and they are practicing the zamindari system.
Advertisement
He informed that approximately around 300 households are working at the particular paddy field and depend their livelihood on farming. During harvesting, the paddy field produces around 4,000 metric tonnes of rice, he added.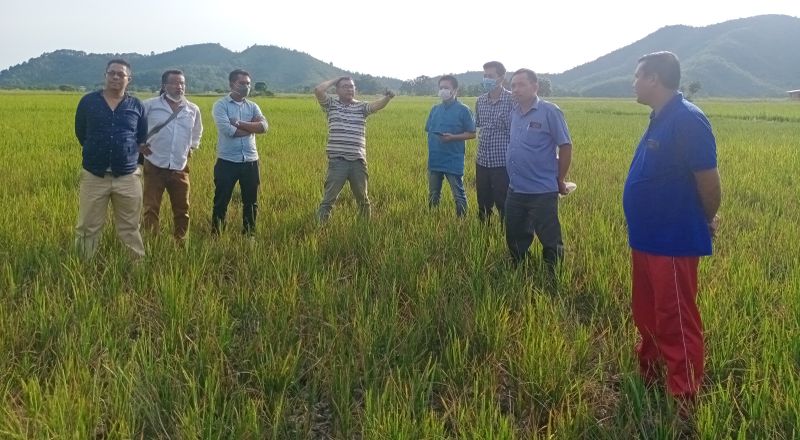 However, considering the present condition of the paddy fields which have become dried and cracked due to insufficient rainfall, the farmers would not be able to harvest any rice this year, he added.
"We have already appealed to our landlords to exempt their share of the rice. We are hoping they will accept our requests," he said.
Advertisement
Secretary general of ERDO Santa Nahakpam said, it is unfortunate that the state government has not introduced remedies to solve these issues faced by the farmers.
He assured that the ERDO in collaboration with experts and scientists will be conducting an inspection very soon to provide an alternative to the farmers.
Proposals will be sent to the authorities concerned by the ERDO, asking their support to resolve the issue and mitigate the suffering of the farmers, he added.
Advertisement