Manipur judoka Oliviya Huidrom settles for a bronze medal for India in the Cadet category of the Croatia World Judo Championships 2023.
Advertisement
Olivia floored Laziza Haydarova of Uzbekistan in the 44 kg weight division. She hails from Mayang Imphal Konchak village.
AMFA appointment

The Executive Council of All Manipur Football Association has appointed Mohd Zane Khan and L Landan as Assistant General Secretary of AMFA with immediate effect.

X-Fitness Foundation Day

The X-Fitness Wangkhei celebrated its 13th Foundation Day, distributing eatables and playing materials for the children inmates of relief camp at Wangkhei Model School on Friday.
Advertisement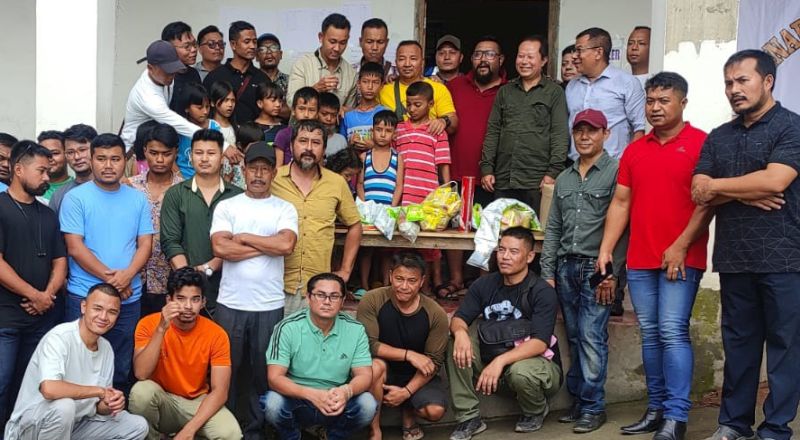 (PHOTO: IFP)  

X-Fitness since its inception has been slowly picking up the pace with a strong will to foster drug free and healthy society through its body building medium. X-Fitness, president Y Sunanta, Secretary Phanjoubam Jogen and founder member W Imobi and senior player L Modhu graced the occasion.
Advertisement