National Sports Academy, Khuman Lampak claimed the Men's overall Champion title of the 23rd Sub-Junior (Youth), 24th Junior & 25th Senior State Level Weightlifting Championship 2023 which concluded at SAI-NERC, Takyelpat.
The Runners Up trophy of the Men's section was claimed by Naharol Sintha Kanglup, Wangkhei.
Advertisement
As for the Women overall Champion title, it was bagged by PDA Maklang and National Sports Academy, Khuman Lampak took the Runners Up title.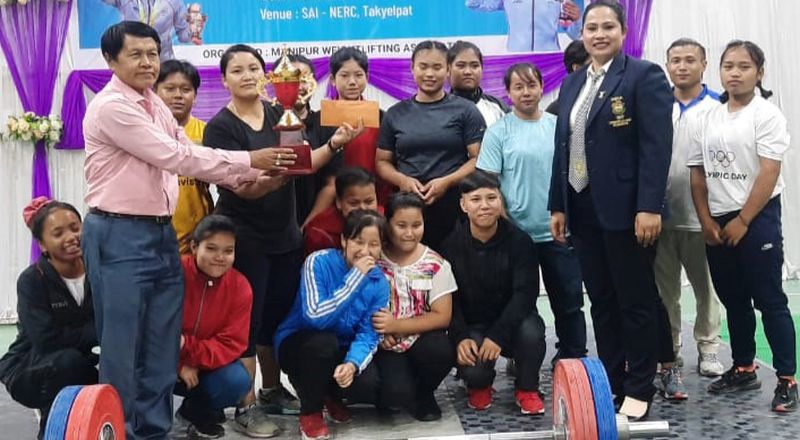 (PHOTO: IFP)
The Best Lifter of the meet in the Men's category was taken by N. Tomchou Meitei of NSA Khuman Lampak for his performance of 98kg in Snatch and 125kg in Jerk, with a total lift of 223kg in the Junior category of 55kg weight division.
Advertisement
PDA Maklang weightlifter, Ph Ranibala Devi took the Best Lifter of the Women category with a lift of 90kg in Snatch and 115kg in Jerk, giving a total lift of 205kg.
Former weightlifting National coach, A Ranjan Singh and YAS Assistant Director, L Anita Chanu attended the closing function and distributed trophy and prizes to the weightlifters.  
Advertisement