The Manipur Archery Association has selected 24 archers to represent Manipur in the 40th NTPC Senior National Archery Championship for Indian Round, Compound and Recurve (M and W) to be held at Tata Nagar, Jamshedpur from October 1 to October 10.
Archers who were picked up for the Indian Round in Women's category are M Baby Devi, O Naobi Chanu, L Tomthinganbi, W Malesori Devi. In the Men's category, S Robert Singh, Ch Nelson, H Bijendranath Singh and Chingkhei Meitei were selected. The team officials for the squad are N Arjun Singh, W Bikash Singh and K Devananda Singh.
Advertisement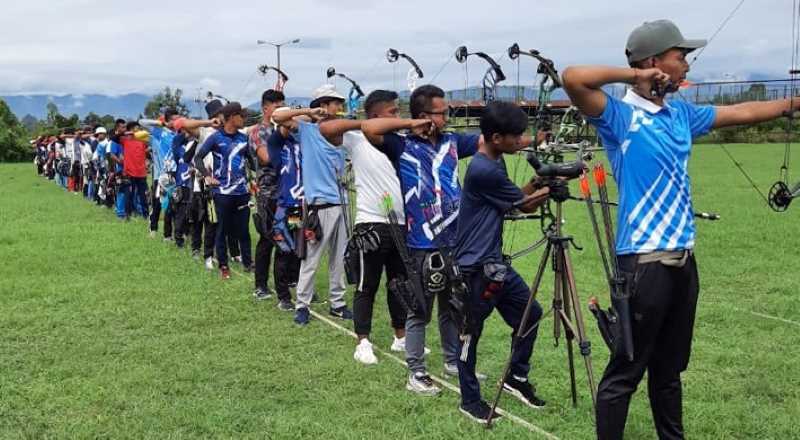 In the Compound Division, M Rupan Devi, P Lily Chanu, K Pravahini Devi, Suchitra Tourangbam among women while G Robert Sharma, Welson Meitei, Y Rojit and P Jagat were selected among men. The team officials are M Jamini Devi, GA Manju Devi and K Devananda Singh.
Advertisement
The Recurve Round has Th Sanai, Th Shwashita Devi, Rabina Devi, Manisana Hembram among women while Ak Amarjit Singh, M Malemnganba Meitei, T Sen, Th Sanatomba Singh were selected among men. Team officials are B Gunicha Devi, Ch Shanta Devi and K Devananda Singh.
Advertisement