Manipur Chief Minister N Biren Singh on Tuesday reviewed the arrangements taken up for the second Manipur State Olympic Games, 2022 and unveiled the mascot - Nongin, state bird of Manipur.  The event is scheduled to be held from August 26  to 30 under the aegis of Manipur Olympic Association (MOA) in association with the state department of Youth Affairs and Sports.
"Happy to have unveiled the mascot of the 2nd Manipur State Games 2022 which is being organized by the Manipur Olympic Association. I was briefed about the preparation in presence of Hon'ble Minister, Hon'ble MLAs and officials at my secretariat today." Biren tweeted soon after unveiling of the mascot.
Considering the importance of its preservation and for creating awareness among the people, Nongin has been adopted as the mascot of the games, the chief minister said.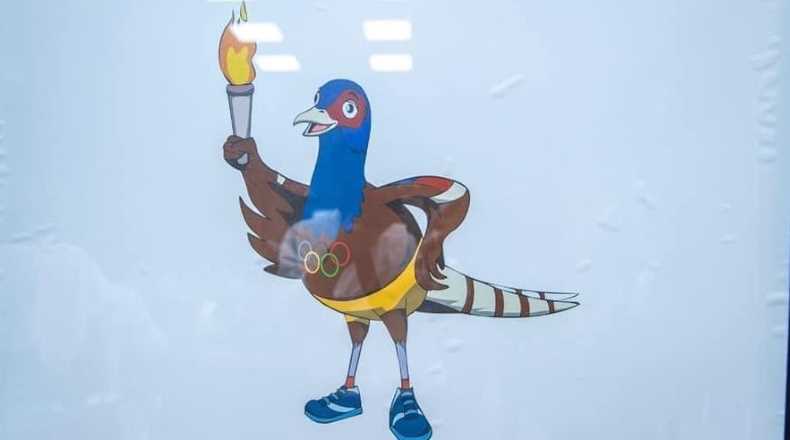 Advertisement
The review meeting was attended by YAS minister Govindas Konthoujam; Heirok assembly constituency MLA and president, MOA Th Radheshyam; Wangkhei assembly constituency MLA Th Arunkumar Singh; DGP P Doungel; principal secretary (YAS) SS Chhabra; Commissioner Bobby Waikhom; director Transport Nivedita Lairenlakpam; DC Imphal West Th Kirankumar; DC Imphal East Khumanthem Diana Devi; director IPR H Balkrisna; director YAS T Phulen; chairpersons and Convenors of various Committees, executive members of MOA among others.
During the review meeting, Th Radheshyam welcomed members of the Organising Committee. MOA secretary general Sunil Elangbam briefed the status of arrangements being made for the successful conduct of the games.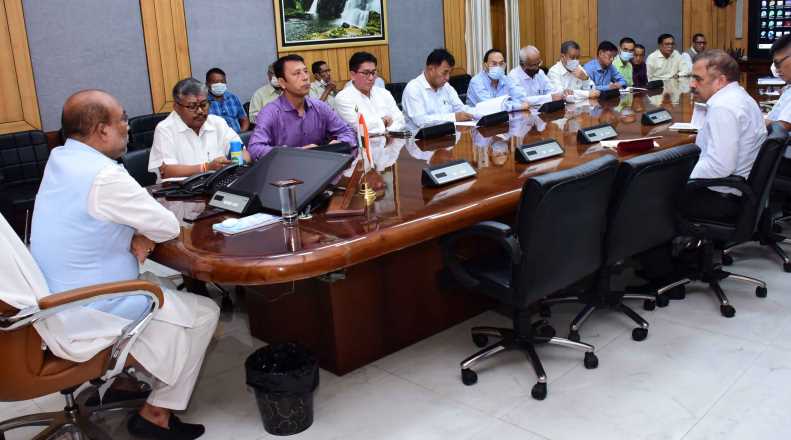 While discussing for smooth conduct of the 2nd Manipur Olympic Games, N Biren Singh suggested holding of the games every year by providing adequate funds in the budget of the state department of Youth Affairs and Sports. He also mentioned that holding such games would foster communal harmony in the state and improve the moral standard of youths. The review meeting also highlighted the roles and responsibilities of various committees constituted for effective conduct of the games.
The opening ceremony of the Manipur State Olympic Games will be held on August 26 at Mapal Kangjeibung and closing ceremony will be held on August 30. About 6,000 sportspersons from 16 districts of Manipur will compete in 34 different sports disciplines during the 5 day sports extravaganza.
Advertisement
The first Manipur State Olympic Games was held in the year 1988. Since then no State Olympic Games have been held.
Meanwhile, the Imphal West District Football Association has named an 18-member squad for participating in the State Games 2022.
The players are Linthoingambi, Ng Sweety, Priyanka, N Khusi, Olympia, Banti, M Sanjana, Yaiphabi, A Romi, Ksh Naocha, Kh Bidyarani, Y Anjali, Rk Kalpana, Ch Binomala, Y Laxmi, N Anjali, I Thoibisana and L Menaka.
Representatives of various sports disciplines functioning in Ukhrul district also resolved to participate in the upcoming Manipur Olympic Games 2022. Teams from Ukhrul will participate in football, boxing, badminton, basketball, fencing and table tennis, among others.
Advertisement