The stage occupied by VVIPs, including Union minister Ramdas Athawale, reportedly broke down in the middle of the inaugural function of India's first aero-sports festival "Northeast Aero Sports Hot Air Balloon and Para Motors Fiesta" which kicked off in Bishnupur district on Saturday.
However, none of the VVIPs or individuals sustained any injuries. The fiesta is being organised for six days by Khasia Ventures Pvt Ltd in collaboration with Capt Imochaoba Singh.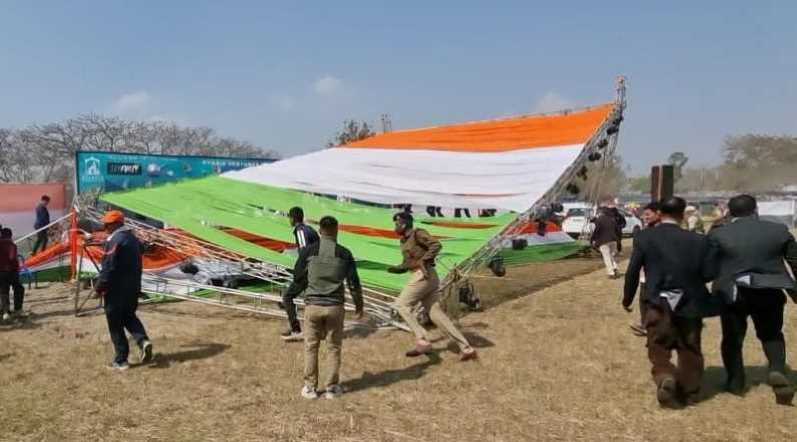 Advertisement
The other VVIPs who attended the said inaugural programme included RDPR Minister Y Khemchand; Education Minister Th Basanta; MLA Th Shanti; HAC chairman Dinganglung Gangmei and LDA chairman M Asnikumar among others.
According to the invitation of the programme, Governor La Ganesan was the chief guest; however, he could not turn up due to unforeseen circumstances. As per the PIB report, the Union minister had declared open the fiesta.
The festivals would not only help boost tourism in the state but will also contribute immensely to improving the sports culture in this category, said Ramdas, while speaking to the media on the sidelines of the function.
Advertisement
The festival, which aims to bring aero sports on the radar of youth participation and engagement and tourism to Manipur, will be holding events such as balloon tethering, para motor, night glow, balloon safari, skydiving, besides organising workshop on "Aero Sports as a Career" from day 2 till the sixth day.
Advertisement