Braving the sweltering heat, hundreds of Nagas and supporters of the Naga movement in Delhi joined the "People's Rally - A call for Peace" at Jantar Mantar in New Delhi on Saturday.

The event was organised by the Naga Students' Federation (NSF) in collaboration with the Naga Students' Union Delhi (NSUD).

Addressing the rally, NSF president Kegwayhun Tep said that "the Armed Forces Special (Powers) Act (AFSPA), 1958 is worse than the Rowlatt Act of 1919".

Pointing out that the AFSPA was and is still used against innocent Naga civilians, the NFS president recalled the incidents of the Oting Massacre on December 4 and Mon killing on December 5.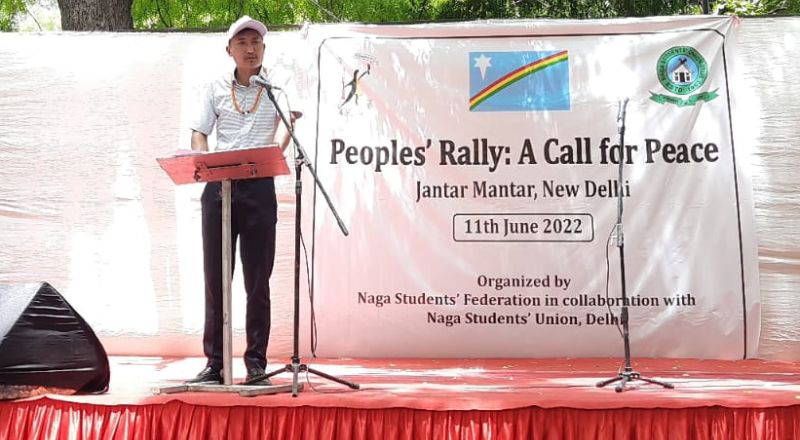 NSF president Kegwayhun Tep addressing the rally at Jantar Mantar, New Delhi (PHOTO: IFP)
"Nagas call for peace is distinctive in nature, yet not different from the universality of peace," the NSF president said and called for peace built upon justice, dignity, and equality.

The NSF president also called upon the Government of India to honour its political commitment to resolve the Indo-Naga political issue through non-violence and not through the use of force. 

A memorandum will be submitted to Prime Minister Narendra Modi as a part of the rally the organisers said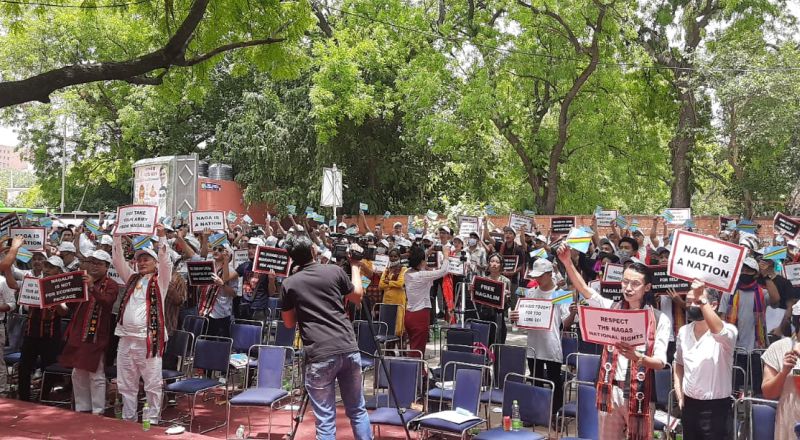 (PHOTO: IFP)