A week-long Synergetic Training Programme utilizing the Scientific and Technological Infrastructure (STUTI) is being organised by the department of Biomedical Engineering of North Eastern Hill University (NEHU), Shillong from February 6 to 12. 
NEHU stated in a release that the department of Biomedical engineering of NEHU under the sponsorship of the Department of Science and Technology (DST), Delhi is organising the week-long training programme.
Advertisement
The event themed 'Innovations in Healthcare Technologies' was organised in collaboration with Jamia Hamdard University Delhi, Sophisticated Analytical Instrument Facility (SAIF), Nehu and the Society for Neurochemistry India (SNCI) India, it informed.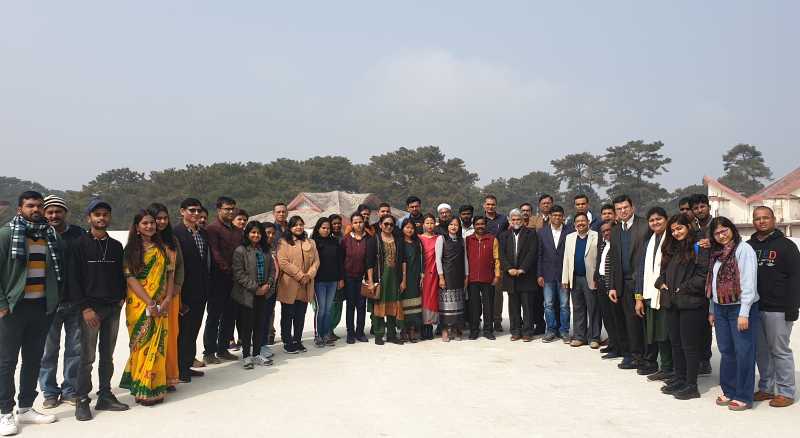 The workshop was inaugurated by the NEHU vice chancellor DK Nayak, NERC-ICSSR, NEHU honorary director B Panda, general secretary of SNCI from University of Hyderabad Prakash Babu, DST PMU, Jamia Hamdard University coordinator Suhel Pervez, Office of International Affairs, NEHU director Prasenjit Biswas, SoT, NEHU dean Iftekhar Hussain and DST STUTI, NEHU coordinator Dinesh Bhatia along with the faculty members and staff of the university, it continued. 
Advertisement
It mentioned that the week-long workshop aims to provide participants with extensive knowledge regarding the recent advancements in the development of healthcare technologies and the ways to translate research from laboratory to market to make it customizable and affordable.
The key features of the workshop emphasised on open scientific discussion with experts from academia, research organizations and industry, providing hands-on laboratory training sessions with presentation of the participants through symposia and group meetings and direct interactions with experts from Industry, it maintained. 
In his opening remarks, Iftekhar Hussain apprised participants about the role of artificial intelligence and machine learning in healthcare, it added. 
Advertisement