Several wildfires have caused heavy loss of vegetation and wildlife in the high hills of Tamenglong in Manipur, giving villagers and farmers sleepless nights.
A massive wildfire burnt large forest areas at Dailong village and nearby hills under Luangku range in the district, sources said. Dailong village is located around 10 km away from Tamenglong HQ.
According to local sources, the wildfire reportedly spread from Phalong forest to Tinglupnam in Dailong forest areas, Tamenglong district on Friday, and spread towards Gadai Hills. 
Gadai Hills was hit by wildfire on March 14.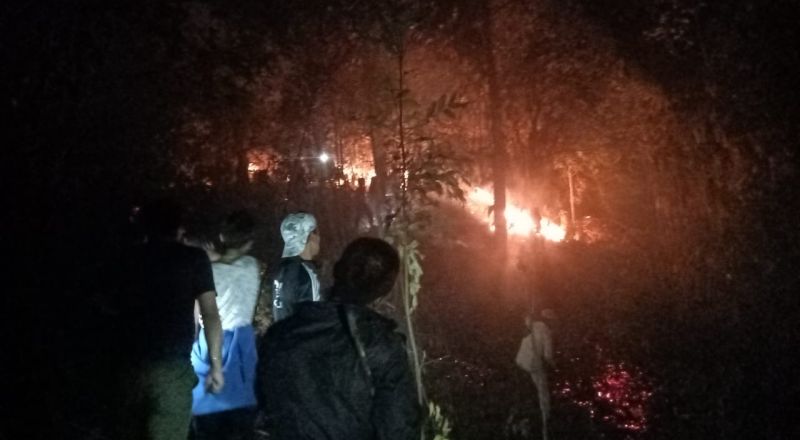 The March 14-15 wildfire at Gadai Hills (Photo: IFP)
Advertisement
Chaengdai village secretary Khiulu Kamei, speaking to the Imphal Free Press, said, "The wildfire raging uncontrollably today seem to have originated from Puching side of the Luangku range".
The Luangku range encompasses the land covering the jurisdiction of Chaengdai, Kahulong, Chiulon and Puching villages, he said 
"Incidents of wildfires in Luangku range occur almost every year around this time of the year and mostly goes unreported all the time," Kamei told IFP. 
On Friday, Chaengdai Farm in Chaengdai village (Akhui), which is situated about 13 km from Tamenglong HQ, also witnessed forestfire.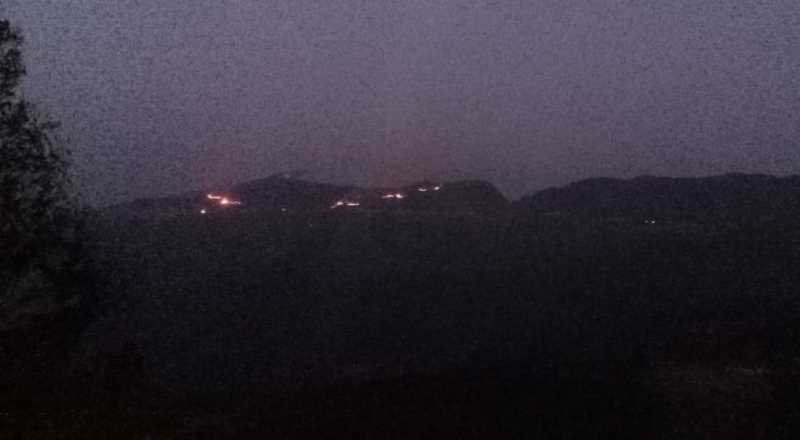 (Chanegdai farm on fire)
"The rampant wildfires have often led to heavy loss of vegetation, wildlife and horticulture areas, including orange orchards and other plantations," Kamei said.
Advertisement
As villagers remained helpless and unable to tame the fire, official sources said that fire tenders have been rushed to the affected areas to douse the fire.
A police team led by OC Th Dominique and local volunteers fought the fire. However, the wildfire raged on due to the windy weather.
Meanwhile, some of the villagers in the wildfire areas told the Imphal Free Press that incidents of wildfire often take place every year due to setting fire to forest areas as a part of forest clearance for dwelling and cultivation purpose. However, increase in forest clearance has resulted in more incidents of wildfires this year, they said.
The village secretary said the conservation and preservation of this mountain range is very vital, crucial and of utmost importance especially to the people living in the periphery. "Therefore, we humbly request immediate and prompt action by the concerned authorities to control the fire and also frame long-term solutions to prevent future occurrences," he added.
The wildfire which was spreading from the Phalong side was controlled around 1.25 pm, the forest department said. The Tamenglong Police, Tamenglong Fire Service, Staff of Tamenglong Forest Division and at least 20 youths fought the fire, it added.
ALSO READ
Advertisement