Implementation of the water supply scheme under Jal Jeevan Mission (JJM) at Charoichagotlong-I (Phoibut) in Noney district, Manipur, Northeast India was allegedly executed and "completed" by a contractor without providing water pipelines to maximum households (beneficiaries) of the village.
The water supply works carried out under the Jal Jeevan Mission scheme with an estimate project cost of Rs 50 lakh was initiated on September 23, 2020 under one contractor P Gaikhangthai.
The water supply project was said to be completed on March 31 this year, as per the signboard set up at Phoibut village by the state Public Health Engineering Department. The JJM scheme was to benefit as many as 92 households in the village.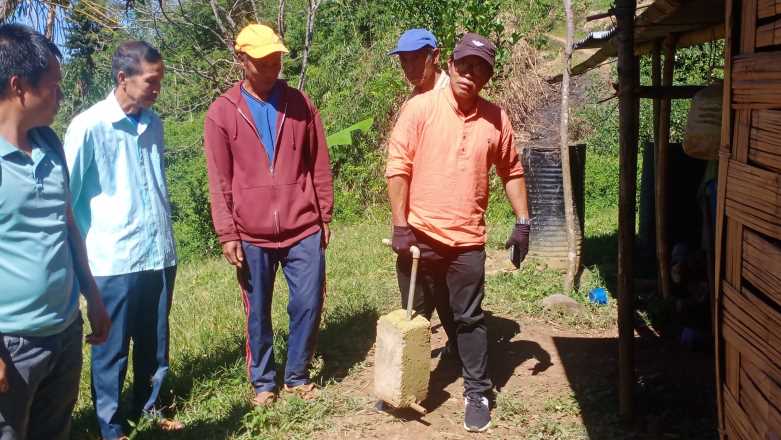 Advertisement
However, it was found that only three-four households were provided the tap water pipeline facilities. This was found when a team of media personnel visited the village on Monday (October 31, 2022), following the allegation that only a few households were provided the tap water pipeline facilities. They complained that maximum households were provided only the tap with a concrete stand without any pipeline connectivity.
"We were happy that the project might reduce the inconveniences faced while fetching water for drinking and household use from the only community water reservoir of the village which is half km away. Unfortunately the corruption culture has destroyed our hopes," said a senior villager of Phoibut, who identified himself as Poureanlung Gangmei.
The villager alleged that the GI pipes for supply of water to the households were brought to the village during the starting of the project but were later sold out by the contractor.
The villager further said that they had hopes that the government of Prime Minister Narendra Modi would help rid corruption, but it seemed otherwise. The improper implementation of the water supply scheme taken up in the village under the Jal Jeevan Mission is the proof that corruption persists, he added.
Peidai chairman of four hamlets, including Phoibut village, Gangdimlung Kamson informed that his team had inspected the works of the water supply scheme in Phoibut village last Friday following the complaints by the villagers. The allegation was found genuine, he said.
Following the lapses in the scheme implementation, the Phoibut charman drew the attention of the state government and the department concerned to investigate the matter. He appealed to make all the villagers avail the facilities of drinking tap water.
Advertisement
Advertisement