Agitations will be intensified if the state government continues to remain as a silent spectator and does not issue the order of the 7th UGC Pay for college teachers, the Federation of Government College Teachers' Association, Manipur (FEGOCTA) warned on Wednesday.
For the fifth day, college teachers in both the hills and valley staged a sit-in protest under the banner of FEGOCTA at their respective colleges.
The teachers have taken up democratic forms of protest without giving any disturbance to the student's studies, a representative of Tamenglong College Teachers' Association said while speaking to the media.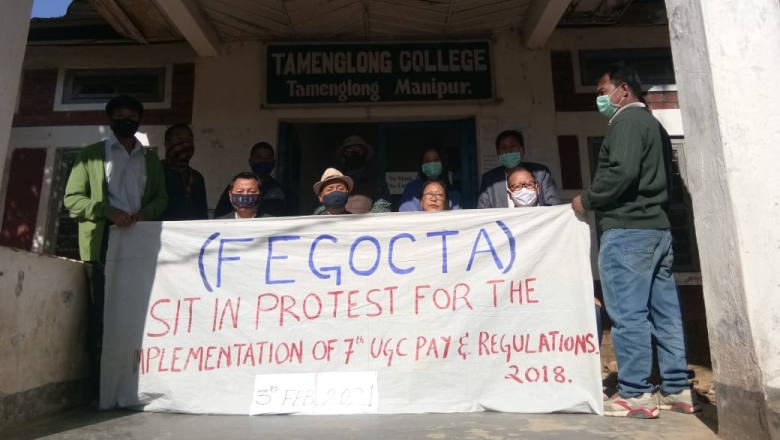 Advertisement
(PHOTO: IFP)
Almost all the employees of the state government are enjoying the 7th Pay while the college teachers of the state are financially suffering due to unavailability of the 7th Pay benefits, she said.
The teacher's community is highly disappointed as the state government still fails to issue the order of the 7th Pay for college teachers though the government has given numerous assurances, the teacher said.
She also warned that intensive forms of agitations which may affect the student's academics may take place if the state government remains deaf ear to their demands.
The college teachers feel cheated, demoralised and increasingly agitated following the state government's failure to issue the order of the 7th Pay, a release issued by the general secretary of FEGOCTA N Somorendro stated.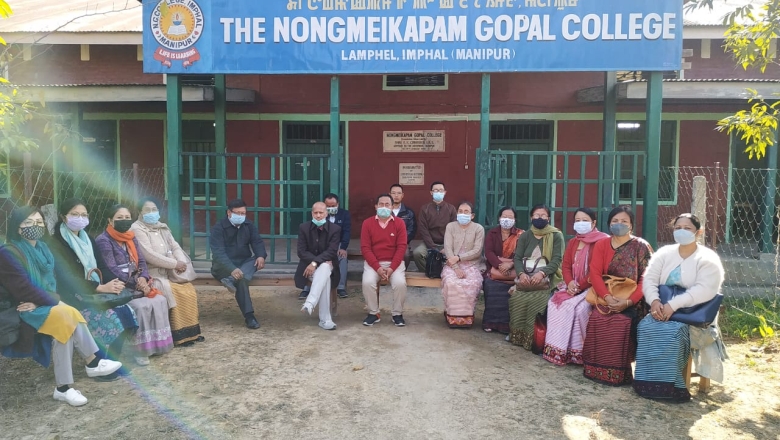 Advertisement
(PHOTO: IFP)
It is indeed disappointing that the file for implementing the 7th Pay is not sent to the Finance department by the Higher Education department even after five months of cabinet approval, it stated.
The release stated, "This is despite several representations and meetings with the authorities concerned by FEGOCTA leadership. What happened to the good governance by the Higher Education department?"
The agitations may be intensified with other forms of democratic protests, if the government continues to remain silent and look away from the issue at hand, it added.
ALSO READ: 
Advertisement