Protest rallies were taken out against the demand of JAC for suspension of former Tamenglong DC and Superintendent of Police at different villages in Tousem sub-division of Tamenglong district.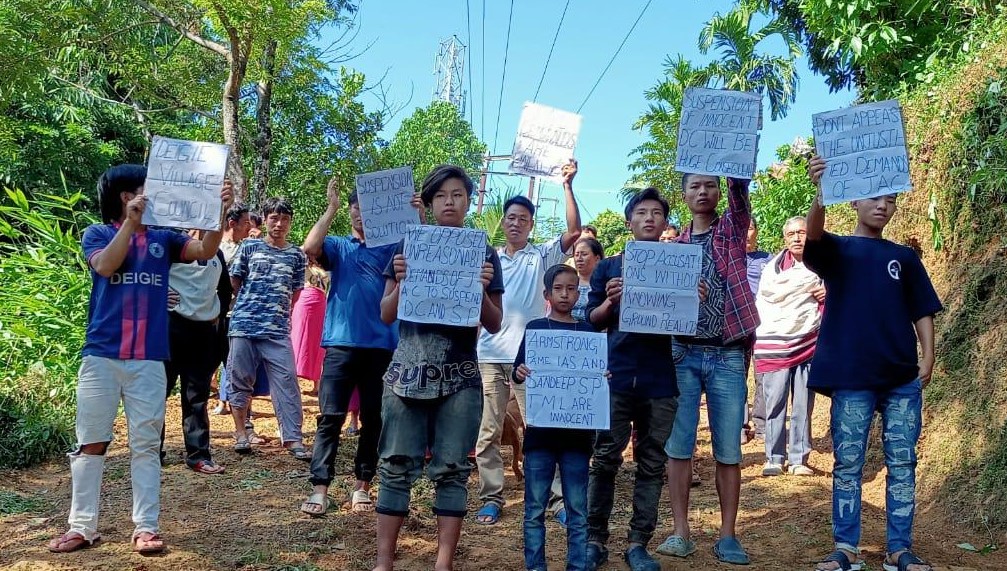 Advertisement
The Joint Action Committee (JAC) Against the Brutal Murder of Athuan Abonmai, former president of Zeliangrong Baudi (AMN) had demanded to suspend former deputy commissioner Tamenglong and former Superintendent of Police, Tamenglong.
Also Read: Athuan Abonmai Murder Case: Inquiry to be completed in …
Villages of Impa Village in Tousem sub-division in Tamenglong district took out rallies on Tuesday to raise their objections against the JAC's demand to suspend the DC and SP Tamenglong.
Advertisement
More villages like Pumram village, Phoklong, Deigie villages under Tousem Sub Division also staged protests on Wednesday against the demand of the JAC to suspend the DC and SP Tamenglong. Students, women wing, and elders raised slogans and held placards during the rally.
 
Advertisement