The Tangkhul Katamnao Long, Hyderabad (TKLH) on Tuesday observed its 6th Freshers' Meet (Dharthei Kazip) at Telangana Saraswatha Parishath, Tilak Road.
Mayosing Sasa, president Tangkhul Katamnao Long Hyderabad (TKLH) welcomed the freshers and the congregations to the auspicious freshers meet.
Advertisement
"Let love and unity prevail among us. As student leaders, we will do our level best to look into the welfare of the student and the community," he said while urging for cooperation and support to the union.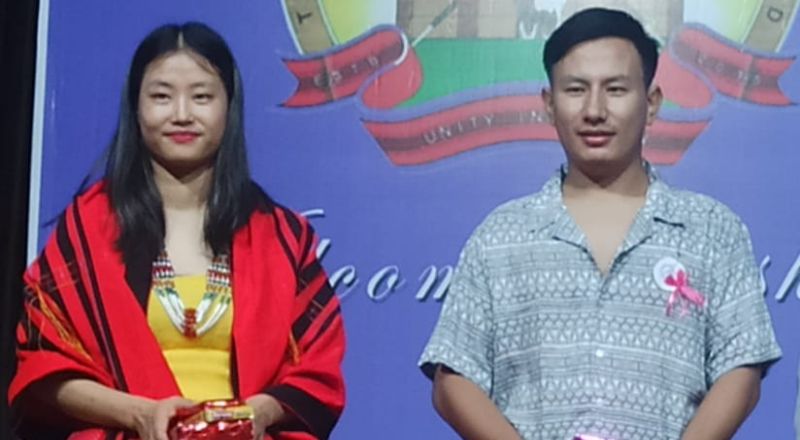 Godialson Tamang and Samyonao Angkang were crowned Mr and Miss Freshers, 2022.
Advertisement
Chihangam Tamang, Pastor of the Tangkhul Church, Hyderabad who blessed the freshers, informed the Imphal Free Press late Tuesday evening that around 40 students are currently pursuing their studies in Hyderabad while around 45 freshers participated in the meet.
As part of the event, Yungyung Khamrang and Woyiso Siro made special appearances while Shanchuila Shinglai and Ruth Shinglai presented special numbers and dance respectively.
Advertisement