Inspector General of Police, Zone-I Themthing Ngasangva on Tuesday announced that investigation has revealed that Mark Thangmang Haokip is a self-styled president of an outfit called, 'Government of the People's Democratic Republic of Kukiland' which was formed to establish an independent Kuki Nation.
Themthing told the media at the conference hall of superintendent of police, Imphal West, Babupara that the outfit was established in 2019 with an aim for an 'Independent Hill Country/Kuki country'. Based on the facts, Mark was re-arrested at around 6.40 pm on Monday, said the official.
He said that the police have established that Mark is a self-styled president of the outfit from a reliable source. On detailed enquiry, it was also established that the outfit has a secretary, secretary political affairs and press secretary, which Mark confessed, and it is clearly established from their press releases and their website domain as well, he added.
ALSO READ: Tension erupts over arrest of human rights activist; CrPC 144 clamped in Churachandpur
He further said a team of Manipur police brought Mark T Haokip back to Imphal from Delhi on Friday. During the time he was arrested from Delhi, the police personnel seized important incriminating documents including his dairy that contains sensitive materials, he said. Two pendrives, a laptop, a round seal for International Human Right Association (IHRA), a line seal of general secretary, IHRA, a line seal of director IHRA Indo Myanmar and Indo-Bangladesh and others from his possession were also seized from his possession.  The seized Items have been sent for forensic examination, said Themthing.
It was found that the members of the so-called 'Government of the People's Democratic Republic of KukiLand' had been kept concealed with the intent to facilitate designs to wage war under the garb of Human Rights group, IGP said.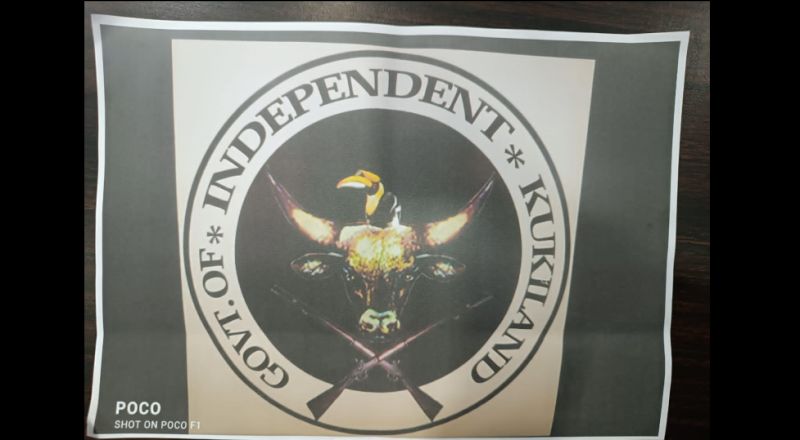 The outfit has been continuously waging propaganda through various social media platforms and actively promoting enmity between different groups on ground of race, religion, language and doing acts prejudicial to maintenance of harmony of the people of the state through its propaganda machinery, he said.
The outfit owns and uses a website to spread its propaganda, raise funds for the organisational activities besides Facebook, Instagram, Twitter and others to spread their hidden agenda, he added.
He continued that the members of the outfit themselves have been spreading false propaganda, leading to tense situations on many occasions recently. Investigation is in full swing to unearth the whole machinery of the outfit called the 'Government of the People's Democratic Republic of Kukiland', he said.