The bailey bridge over Barak River at Biisho village under Purul Police Station in Manipur's Senapati district is on the verge of collapsing after a 12-wheeler heavy vehicle crossed it early Tuesday.
According to the Purul Police Station OC Deependson, the bailey bridge was damaged by the truck carrying cement, which was coming towards Purul from Dimapur side. No casualties took place, he said,
Following the damage, the bailey bridge connecting Maram and Purul has been closed immediately by Purul Police Station for public safety and the truck will not be allowed to cross back until the bridge is repaired, the OC said.
Advertisement
However, pedestrians are allowed to cross the bridge, he added.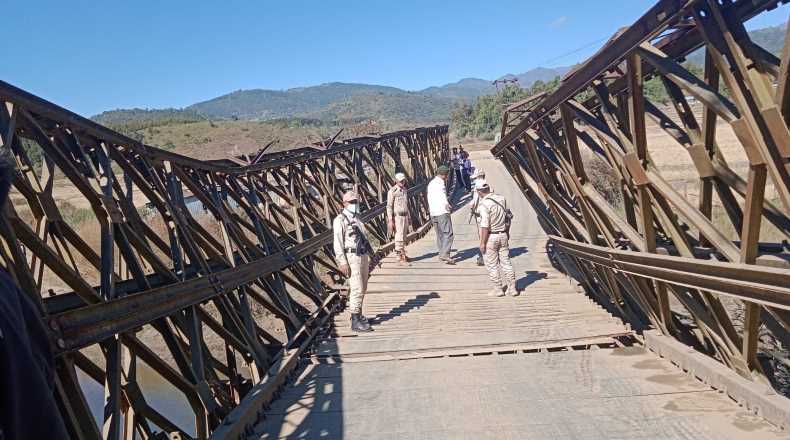 Many youths who came to see the wild flowers busrting forth in blossom at Namaizho village in Senapati district had to return disappointed. The only available route to witness the varieties of flowers at Namaizho village is by crossing the bridge. 
Advertisement
Advertisement