As preventive measures to prevent further occurrence of unwanted incidents following a fresh case of violence in the state, a mass scale search and verification drive was conducted at Moidangpok area under Patsoi police station in Imphal West on Sunday.
Advertisement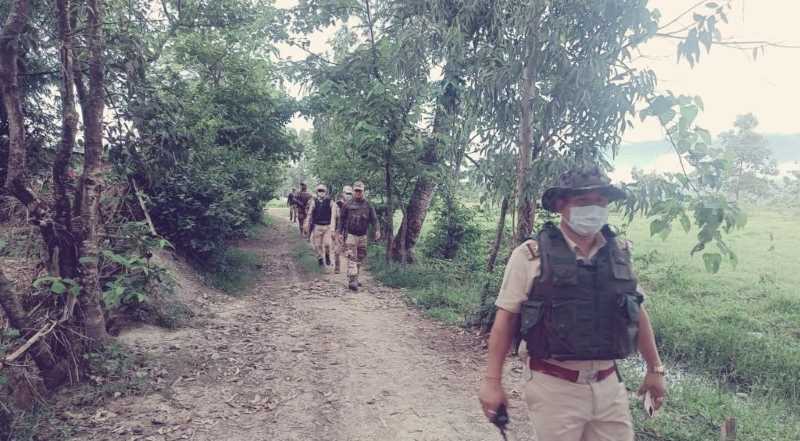 The search operation was conducted under the supervision of superintendent of police, Imphal West, S Ibomcha by a combined team led by additional superintendent of police (Ops), Imphal West consisting of SDPO/Imphal West, Teams of Patsoi Police Station along with WPC under OC Patsoi-Police Station, Teams of CDO/IW under OC-CDO/IW, Teams of Special CDO, Khabeisoi, Teams CDO-IE, Teams of Women Police R/L- Imphal West, 2 Platoons of E-109CRPF Bn, Mongsangei under the command of AC-Henge Esi, 2 Platoons of C-170 BSF Bn under the command of AC-Jaivinder
The combined team conducted mass search operation at Moidangpok Mamang Leikai, Moidangpok Mayai Leikai, Moidangpok Maning Leikai, Moidangpok Makha Leikai, Moidangpok Awang Leikai, Moidangpok Aheibam Leikai and Moidangpok Joipur Leikai.
Advertisement
During the police action, about 400 houses were searched while 1,600 individuals including 900 females and 700 males were verified. During the joint search operation, executive magistrates namely N Robindro Singh, SDC-Salam and Ayam Suraj Singh, SDC-Lilong Chajing also participated as duty magistrate although no seizures and arrests were made.
The operation started from 3 am and peacefully concluded at 6:30 am without any issues. All the villagers including representatives extended full cooperation with the combined teams.
Advertisement