Various organisations and institutions continue to extend donations to the Chief Minister's Relief Fund as unrest persists in the state. On Thursday, the Manipur Conference of Seventh Day Adventists extended Rs 1,60,000 to the said fund.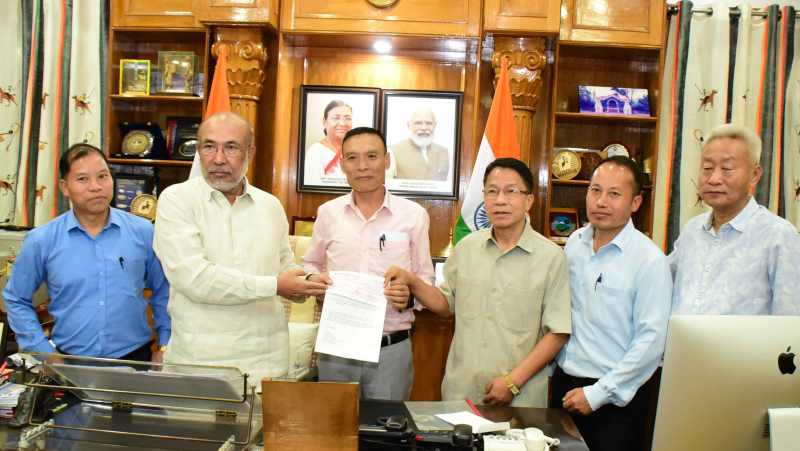 Advertisement
The State Bank of India (SBI) North-East Circle, represented by Vincent MD chief general manager, North East Circle, Amit Kumar, deputy general manager Shillong Module, Okendra Singh Khumukcham, regional manager regional business RBO Imphal and Prabhat Rajbongshi, AGM Imphal Branch, made a donation of Rs 25,00,000 to the said fund as a support from the bank under its CRS activity for undertaking relief measures.
Minister Animal Husbandry & Veterinary and Transport Khashim Vashum was also present during the handing over of the donations.
Advertisement
Chief Minister N Biren Singh expressed gratitude for generously donating to the Chief Minister's Relief Fund.
It may be mentioned that any contribution made to the said fund will enjoy tax exemption under Section 80G.
Advertisement