Braving the scorching summer heat, hundreds of devotees wearing white traditional attire marked the last day of Kang festival called Kang Len or Rath Yatra as celebrated by the Hindus with the pulling of chariot at Govindajee Temple at the Palace Compund in Imphal East on Saturday.
To reduce the heat and cool the pathway for the devotees pulling the sacred chariot on bare foot, the Manipur Fire Service sprayed water on the path of Govindajee Kang at the Palace Compound.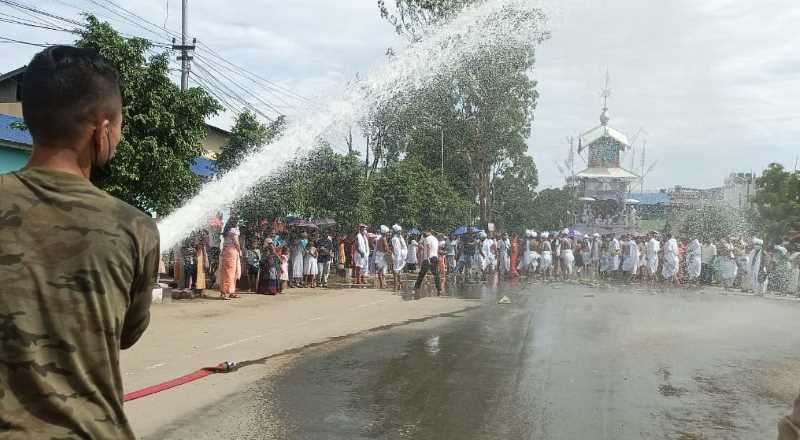 After performing a ritual at Lord Govindajee Temple, which is located next to the old palace, dieties of Lord Jaganath, Balabhadra and Subhadra were taken to the streets for "Kang chingba" (pulling of the chariot by the devotees).