A massive wildfire broke out at the Prayer Mountain in the Gadai hill range of Tamenglong district in Manipur on Sunday evening.
Deputy Commissioner of Tamenglong Armstrong Pame, Sub-Divisional Officer Tamenglong Mahesh Chaudhari, SDPO Tamenglong and OC Tamenglong, Th Dominique along with the fire brigade personnel, police team and local youths rushed to the spot and doused the fire before it reached the residential areas of the town. 
Advertisement
"As fire brigade could not reach the spot, the volunteers had fought the raging fire very hard. Fortunately, the fire has been doused," Th Dominique told Imphal Free Press.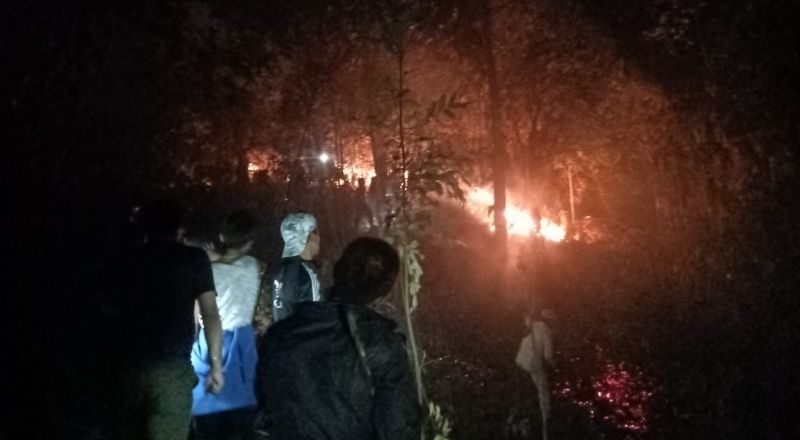 (PHOTO: IFP)
Advertisement
The actual cause of the fire is yet to be ascertained but it might have started from the roadside, he said, adding that locals have no knowledge who started the fire. 
When enquired, locals residing near the hill range said many frequent the place of tourist interest. 
Advertisement