Manipur Chief Minister N Biren Singh on Wednesday called upon all UG groups based in Manipur and operating in Myanmar to come forward to negotiate with the Central government for peace talks, as 14 cadres of the United Tribal Liberation Army (UTLA)-James laid down arms. 
"I will take up all possible initiatives as a mediator. Trust me," he said, adding that as "assured by Union Home Minister Amit Shah during his last election campaign in Manipur, no single FIR will be lodged against any UG cadre who are ready to lay down arms except for those who committed hideous crime". 
CM Biren was addressing the "Homecoming ceremony of cadres of United Tribal Liberation Army (UTLA)-James" held at the Banquet Hall of 1st MR battalion in Imphal West as 14 cadres of the UTLA-James, including its chairman Tonthang Singsit and Home Secretary Leijakhai Singsong, laid down their arms before the chief minister. 
The surrendered weapons included two HK-33 rifles, one AK rifle, one A1 rifle, one A2 rifle, three single barrel rifles and three small arms along with one Chinese hand grenade, 18 gelatin sticks, 18 detonators and assorted ammunition.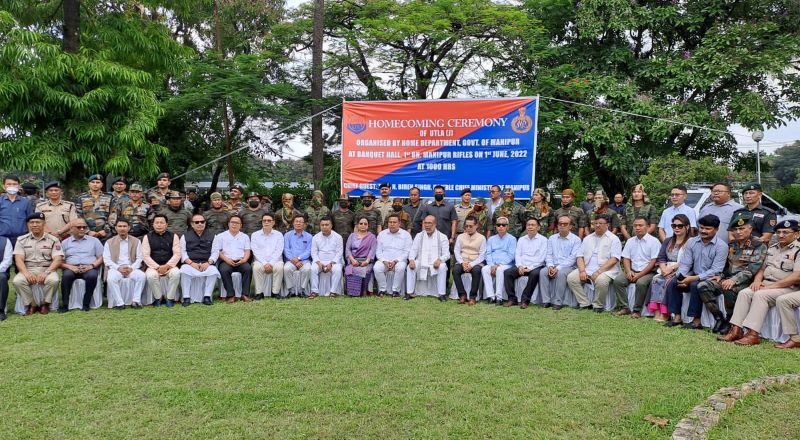 (PHOTO: IFP)