Serious concern was raised over the wide availability of alcohol in Manipur despite it being a dry state during a one-day public meeting on 'Intoxicants and the Present Day Society' at Imphal East on Sunday.
Laws against liquor are useless unless they are properly implemented by the state government," said Th Ramani, president, the All Manipur Women's Social Reformation and Development Samaj (Nupi Smaj), Th Ramani.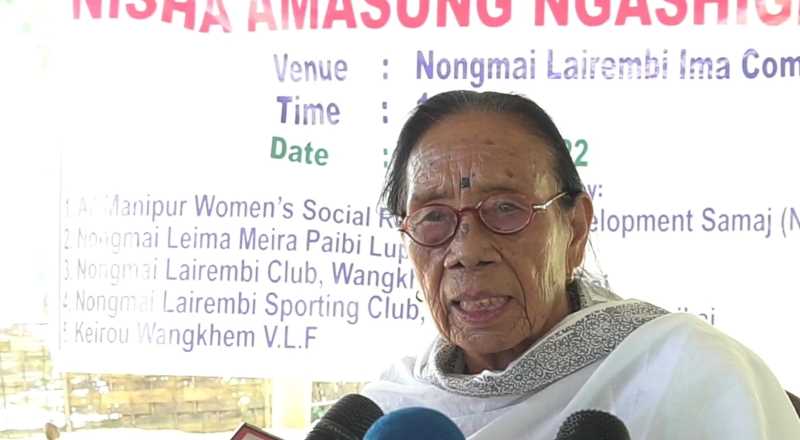 Advertisement
Ramani was speaking on the sidelines of the meeting held under the topic 'Nisha Amasung Ngashigi Khunai' (Intoxicants and the Present Day Society)  at Nongmai Lairembi Ima Community Hall, Keirao Wangkhem, Imphal East on Sunday.
People lost faith in the government despite the movement to ban drugs and intoxicants since many years because the seized drugs and liquors were hardly destroyed, she said.
Must Read: Manipur petroleum dealers join protest against oil companies
Pointing out that people have started supporting the 'war on drugs' campaign, an initiative of the present government, Ramani said the present government should destroy the seized drugs and alcohol in front of the public.
Advertisement
Concerning the wide availability of liquor, she appealed to the government to take necessary steps to strengthen the prohibition of liquor in the state besides promoting the war on drugs campaign.
Manipur was declared a dry state in 1991 after enacting Manipur Liquor Prohibition Act, 1991. However, the restriction was lifted from five hill districts, including scheduled caste and scheduled tribe-inhabited areas.
The public meeting was jointly organised by All Manipur Women's Social Reformation and Development Samaj (Nupi Smaj); Nongmai Leioma Meira Paibi Lup; Nongmai Lairembi Club, Wangkhem Makha Laikai; Nongmai Lairembi Sporting Club, Wangkhem Awang Leikai and Keirou Wangkhem VFL.
President of LEIMAKOK, MC Rita; president of ECHAN, Tongbram ongbi Ibemcha; president of CADA Hijam Priyokumar attended as dais members.
Advertisement