An annual traditional ceremony of the Meetei community "Kwak Taanba" was held on Wednesday in a grand manner in Imphal with titular king of Manipur Leishemba Sanajaoba, who is also the Rajya Sabha MP, leading the ritual performance.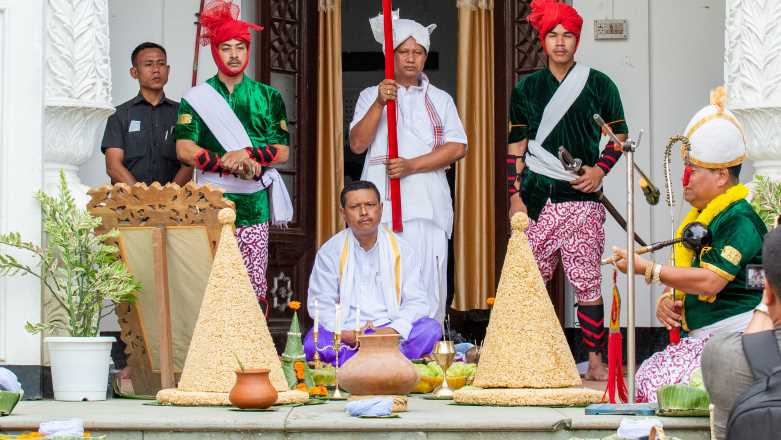 The opening of the event was marked with a traditional procession led by MP Sanajaoba accompanied by Angom Ningthou, Ningthou Pongba Tara, Amaiba Loisang, Pena Loisang, Maibi Loisang, Thang-Ta Loisang, Sana Pala Seisakpa Seisakpi Loisang and the general public from the Sana Konung till the WAL United Youth's Club in Imphal East, where the main ritual was conducted.
It was organised by the Sana Konung (Royal palace of Manipur) and Uttra Shanglen.
Advertisement
Celebrated on the 10th Mera of Manipuri lunar calendar every year, as usual, the titular king sets free a crow to bring back prosperity and good luck for the people of Manipur.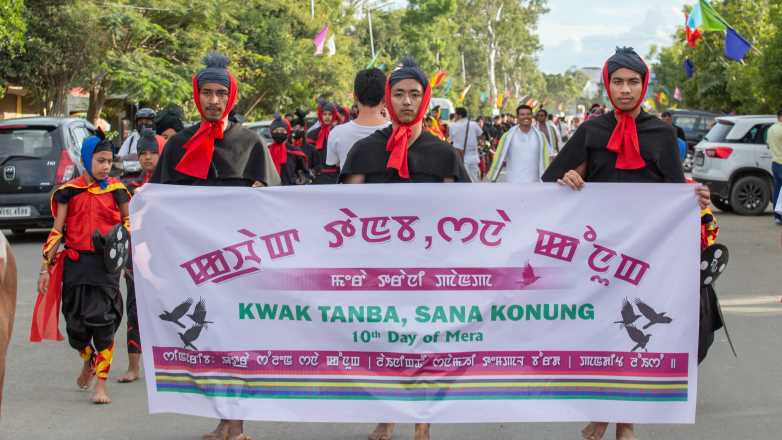 After the crow was set free by the king, one of the high ranked priests 'lalon hanjaba' predicted the future, based on the direction the crow flew.
The Kwak Taanba was also observed by the Manipur Cheirap Loishang of the Royal Palace, Imphal at Janmasthan Turel Mapal in Imphal West. It was organised by Govindaji Temple Board, Manipur.
Here, the observance was led by Angom Ningthou Rosoraj Mani and was accompanied by other nobles.
Advertisement
Speaking to the media, Sanglakpa of Manipur Cheirap Loishang Premjit said that the traditional ritual is practiced every year since time immemorial to strengthen the integrity and bring peace and prosperity in Manipur.
As per the prediction by Manipur Cheirap Loisang according to the Kwak Tanba ritual, the state will witness development and good harvest.
Also Read: Manipur government issues draft policy on liquor regulation
Advertisement