The Hill Tribal Council (HTC), Moreh extended greetings to all the communities in Moreh town in Tengnoupal district, Manipur, especially the Chin-Kuki-Mizo-Zomi communities on the occasion of the Kut Festival 2022 to be celebrated on Monday and Tuesday.
HTC, Moreh said in a statement that the Kut Festival, which is the biggest post-harvest festival of the Chin-Kuki-Mizo-Zomi group of people, is an occasion of thanksgiving to God for the bountiful harvestwell.
This year, Kut will be celebrated in Moreh under the theme 'Our Culture, Our Identity' with the spirit of sharing, understanding, harmonious coexistence, cooperation and merriment, it added.
"HTC greeted the people of Moreh and wished all a Happy Chavang Kut. The HTC urged for the festival to be celebrated in its true spirit to help in ensuring peaceful coexistence among all the communities in this border town," it read.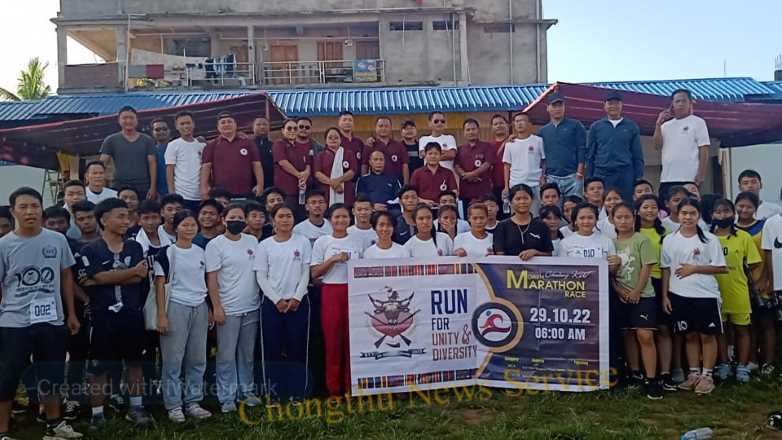 Advertisement
As a part of the celebration, the Kut Committee organised a 'Kut Marathon' at Moreh town, under the theme 'Run for Unity and Diversity' on Sunday, it mentioned.
The marathon was flagged off by HTC, Moreh president Victor Limthang Touthang, it continued.
For the women's category, the Kut Marathon was flagged off at Petrol Pump at Chikim village while the men's category was flagged off at KLP New Mongjang village, it informed.
Must Read:
Lack of parent-child quality time, long exposure to mobile phones causing speech delay in children
Advertisement
Advertisement