Northeast
Imphal West: Arrested pharmacist remanded in police custody
The arrested pharmacist identified as one Phamdom Noteshor was accused of possessing illegal codeine containing cough syrup.
ByIFP Bureau
Updated 24 Jun 2021, 3:55 pm
Advertisement
The accused Phamdom Noteshor, 53 years, son of  (L) Ph Bokul Singh of Thongju Part – II Pichu Lampak, Imphal East district, Singjamei police station Manipur was produced before the court by the investigating officer of the case SI L Deepishwor Singh,  through video conference (using Jitsi Meet) with a prayer for remanding him into police custody for five days till June 28.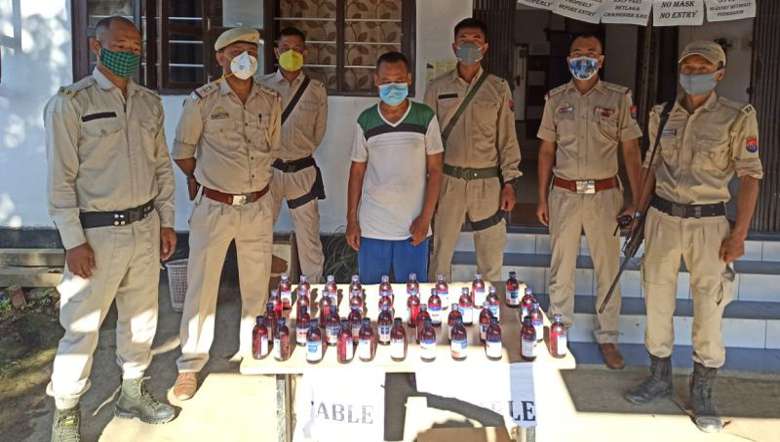 The allegation levelled against the accused person is that 39 bottles marked as 'Altorex – CD', 'RX Chlorpheniramine Maleate and Codeine Phosphate Syrup' containing 10 mg of codeine phosphate in each bottle were found concealed in the roof of his pharmacy 'Ibudhou Pharmacy'.
Advertisement
On hearing the submission of both the parties and from examination of the materials on record, the court opined that police custody remand of the accused is required for investigating the case properly.
The court remanded the accused into five days' police custody and forwarded the case record to the Special Judge NDPS.
Advertisement
First published:24 Jun 2021, 3:55 pm
Tags:
arrestjailpolice custodypharmacistPhamdom Noteshor
IFP Bureau
IMPHAL, Manipur