An Imphal-bound truck was allegedly set ablaze by members of Southern Angami Youth Organisation (SAYO) around 1 am on Saturday.
The incident occurred at Viswema under Khuzama Police Station, Nagaland in the wake of the ban imposed by Southern Angami People's Organisation (SAPO) on the people of Mao from entering Nagaland from December 15.
Advertisement
According to Mao Police station, alleged SAYO members checked the documents of every Imphal-bound truck carrying sand and detained a truck bearing registration number NL01Q4710 under the name of a Mao resident.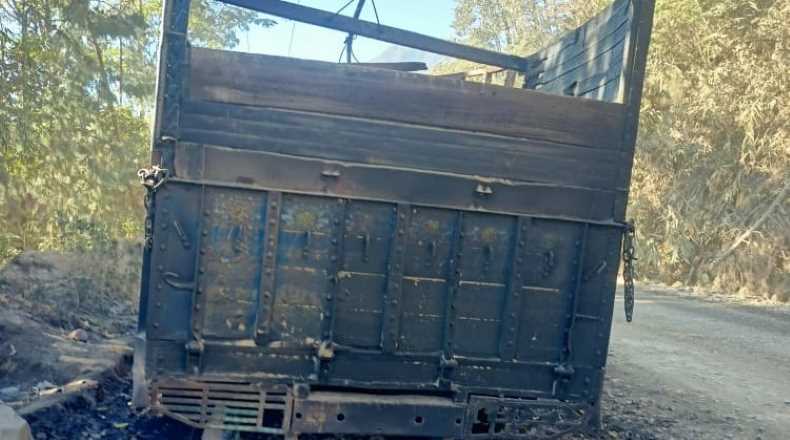 According to the police, 37-year-old S Thonii, son of Shikho from Tungam Khullen, Tadubi Sub-division, Senapati district bought the truck at Rs 10 lakh from P Hesho Mao, son of Pfukrehrii Mao from Near BOC Nagaland, Kohima on December 14, 2019 after signing a sale deed.
The burnt truck remained lying on the road at Viswema.
Advertisement
An official team led by Mao MLA Dikho accompanied by Manipur Police, ADGP (Law & order) L Kailun and Commissioner Home T Ranjit went to Mao on Friday and had a meeting with the Mao Council members regarding the Dzukou (Dziiko) and Koziirii land dispute.
Also Read: Mao Council irked by SAPO statement over Dziiko dispute
Advertisement