Human visitors are suspected to have been the source of the highly contagious African swine fever outbreak among pigs in Kamjong district, an official of the veterinary and animal husbandry department said on Thursday.
District Magistrate, Kamjong on Wednesday notified the infected zone and surveillance zone after confirmation of the outbreak among pigs in Dang's Piggery Farming, owned by one Gideon Shadang at Grihang village in Kamjong. 
As many as 80 pigs, including piglets, in the farm have reportedly died of the infection since April, 2022. The outbreak of African Swine Fever was also reported in Imphal East and Thoubal districts in 2021.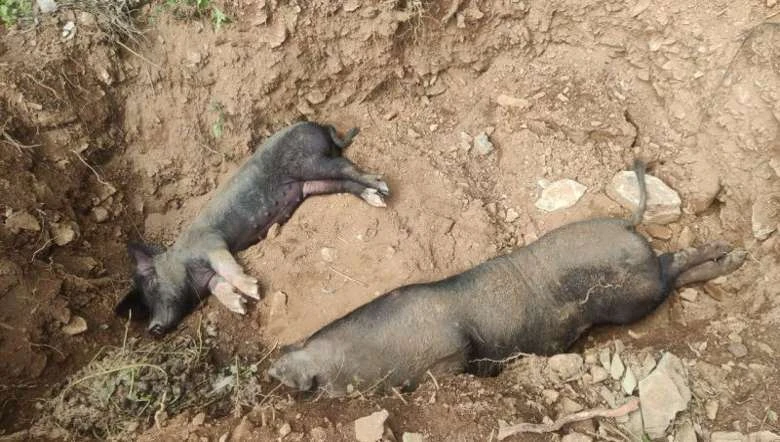 While humans are safe from the infection as the virus cannot be transmitted to them, the infection has a 100 per cent mortality rate for pigs as there is no cure or vaccine so far, disease investigation lab in-charge of the veterinary department, Dr Sabitri Maibam said in an exclusive conversation with the Imphal Free Press.