Union Home Minister Amit Shah, who is on a visit to Manipur and accompanied by Chief Minister N Biren, inaugurated the 122 feet Marjing Polo statue at Marjing Polo Complex in Imphal East district on Friday.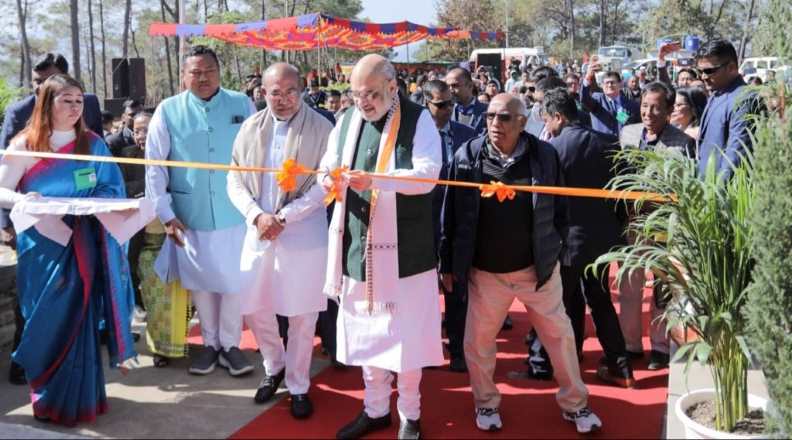 Advertisement
Rsetoring Manipur's polo game - Sagol Kangjei - will inspire youngters toward the game, the Union minister said at the event. 
"It is believed that Sagol Kangjei, the modern-day Polo game originated in Manipur. Today, inaugurated a 122 feet statue of a polo player at the Marjing Polo Complex in Imphal. This will surely take the legacy forward and inspire more youngsters toward the game," Amit Shah tweeted.
Terming it a historic moment for Manipur, Chief Minister N Biren Singh said in a Twitter post that the ancestral legacy has been honoured with the installing of the statue of Manipur's polo.
Advertisement
"On this historic day, our ancestors and their legacy have been honored and the game of Sagol Kangjei glorified as Hon'ble Union Home Minister, Shri@AmitShah ji inaugurates the 122 feet statue of a polo player at Marjing Complex," Biren tweeted.
In another tweet, the chief minister said the 122 ft polo statue "highlights the significance of the birthplace of Polo and will revive the glory of Manipur".
Amit Shah arrived in Imphal to a warm welcome late Thursday to inaugurate and lay the foundation stones of as many as 21 developmental projects worth Rs 1,311 crore in Manipur on Friday.
Advertisement