Heavy storm coupled with rain destroyed many houses across Tamenglong district. Power supply was also cut off as heavy winds continued to blow since Monday.
The affected villagers informed the Imphal Free Press that the district was reeling under bad weather condition and several their houses were destroyed by the heavy storm and rain on Monday night.
When contacted, deputy commissioner Tamenglong Pawan Yadav informed that in the preliminary report at least 20 houses were destroyed in the Tamei area and some houses in Tamenglong town area by the heavy storm.
Advertisement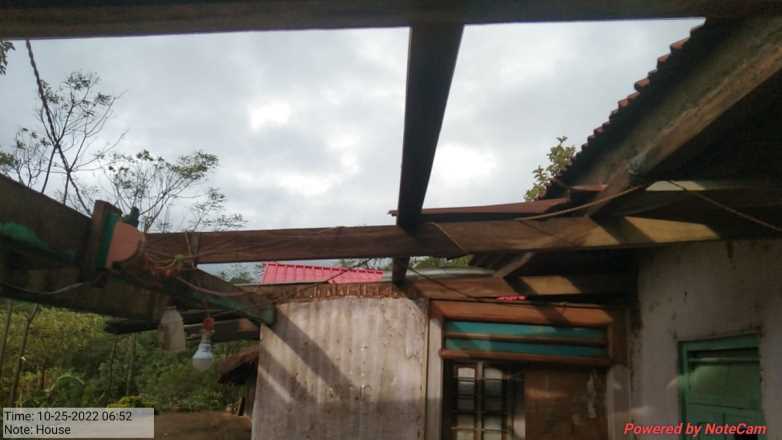 The district deputy commissioner appealed to the citizens of Tamenglong to stay home and stay safe during bad weather days. 
Tousem sub divisional officer Paul Nangsha also said that in the area block, many houses were damaged.
The villagers told the IFP that in Namkaolong Keikao village, at least seven houses were destroyed, while at Sempang village, at least four houses were destroyed on Monday night by the cyclonic winds.
It is reported that in some houses, the heavy wind blew off the tin roof  while the people were sleeping in their houses.
Advertisement
The villagers appealed to the government to help those affected people to rebuild their houses. 
School students also faced untold hardship due to the heavy rainfall and stormy wind.
Also Read: Why disaster management is important
Advertisement