Manipur Governor Anusuiya Uikey visited three relief camps in Kangpokpi district on Friday and distributed relief materials to as many as 1,521 internally displaced people (IDPs) of 389 families staying in the camps. 
Relief packages comprising blankets, mosquito nets, hygiene kits, kitchen sets, tarpaulins and sanitary pads were distributed to each of the families staying in the relief camps.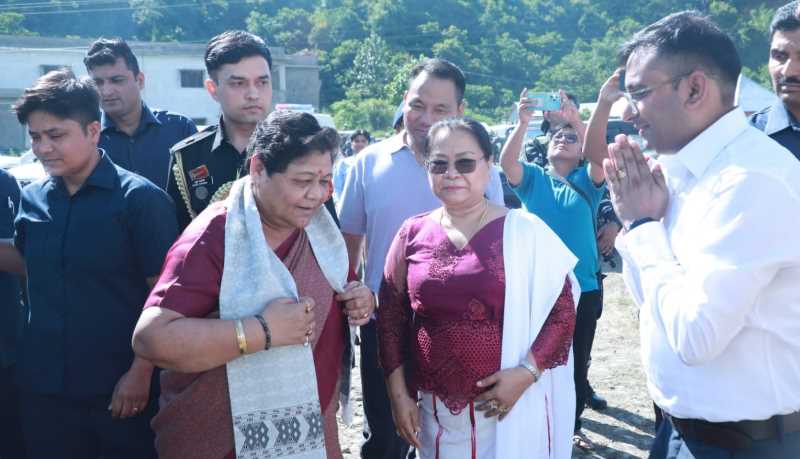 Financial assistance of Rs 1,000 each to the pregnant and lactating women, patients and elderly people was also distributed by the governor. Eatables were also given to the children in the camps.
Advertisement
The governor first visited the relief camp at DIET Centre, Leikop Champhai in the district where she was welcomed by textiles, commerce and industry Minister Nemcha Kipgen and deputy commissioner Mahesh Chaudhari.
Anusuiya Uikey heard the grievances of 528 IDPs of 148 families staying there. She assured them to extend all possible help stating that the Centre and State governments are trying to end the ongoing unrest by solving the issue between the two communities amicably. 
The governor said, violence will not bring any solution and therefore all have to shun violence and should cooperate with the government in bringing peace and normalcy.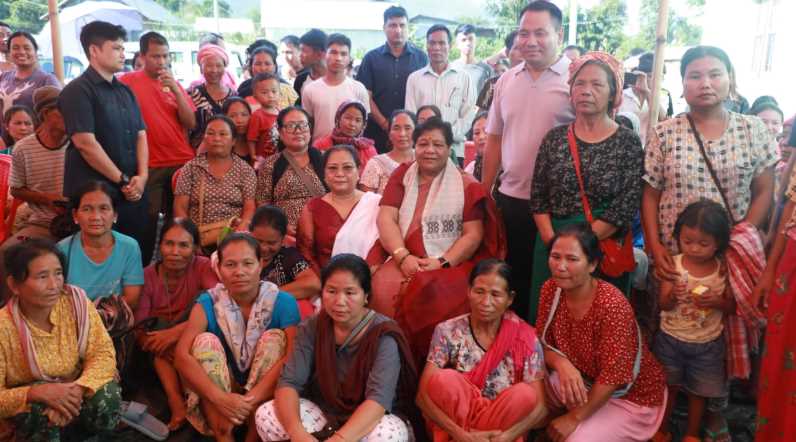 She continued that security forces have been deployed and all should help the forces without taking law into their hands. Only then peace and normalcy will restore and once peace has restored people can return to their respective places as usual. 
Advertisement
Temporary houses are being built and IDPs will be shifted to the houses for time the being and when the situation improves, they will be shifted to their permanent places, she said.
Adequate compensation will be given for those who have lost their homes and belongings. She appealed to all to stop violence and come forward for peace. She distributed relief materials to the IDP families there.
Governor went to Zalen Community Hall relief camp and interacted with IDPs there. She heard the grievances of 221 IDPs of 73 families and assured to extend help to them. 
She asked the district administration to provide all requirements including medical facilities there. She distributed relief materials to the IDP families. Stating that the unrest has affected both the communities, she appealed to all to cooperate with the government in bringing peace and normalcy in the State.
Also Read: 'We have no issue with each other, eat and sleep together'
Advertisement