Former Manipur BJP vice-president Salam Joy and seven other intending candidates for the by-elections in Lilong assembly constituency joined the Manipur Pradesh Congress Committee on Wednesday.
The seven intending candidates are Khadijan Bibi, Muhammad Hassan, Azizul Haque Khan, Abdul Zabir Khan, Liyaquat Ali Khan, Sayed Ahamad and Dr Syed Burhanuddin. A reception programme to welcome the eight former BJP members was held on Wednesday at the MPCC office in Imphal.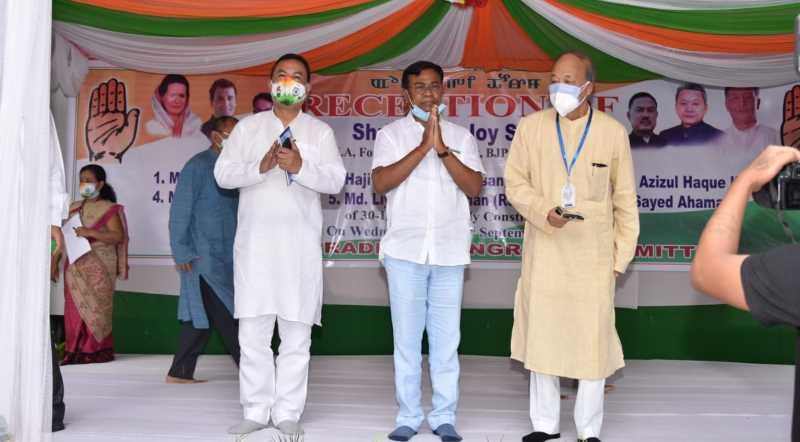 Advertisement
"The up-coming by-election is the perfect time to give a big lesson to those former MLAs who have resigned from their post for their personal gains," said former chief minister O Ibobi while addressing the gathering at the reception programme.
Ibobi, who is also the CLP leader, said the public should question why the former MLAs resigned from their post before ending the five-year term of serving the people of their respective constituencies.
It is very unfortunate that those former MLAs are bargained for ministerial posts by the BJP which take politics like trade and business, he added.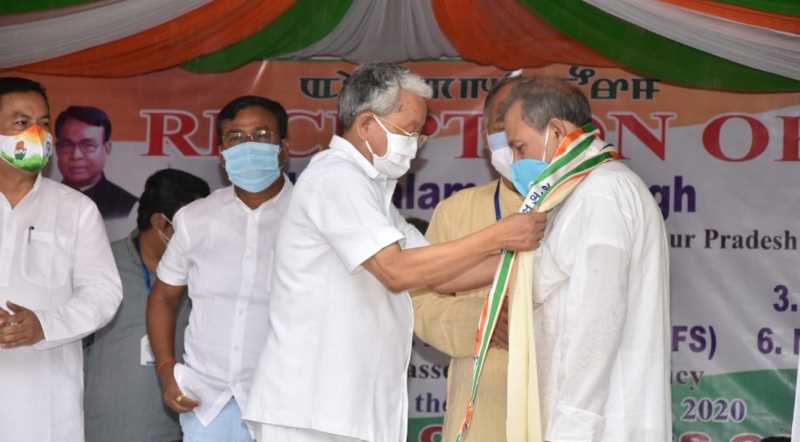 Advertisement
Charging that the BJP has not taken up any welfare works for the minority, it said that not giving any ministerial post to a minority is the proof. He then appealed to the people of the state to choose their leader wisely in the upcoming by-election and teach those former MLAs who work with vested interest, a lesson.
On August 10, Okram Henry of Wangkhei, Paonam Brojen of Wangjing Tentha, Ngamthang Haokip of Saitu, Oinam Lukhoi of Wangoi, Ginsuanhau of Singhat and Md Abdul Nasir of Lilong tendered resignation from the state legislative assembly membership. They were all elected from Congress party ticket.
Advertisement