In a significant development, after enduring a lengthy hiatus of over three months, devotees of the sacred Kongba Maru Shrine in Imphal East regained access to the second sacred shrine on Thursday, coinciding with the 1st of Thawan, according to the Manipuri calendar.
The shrine had been occupied by Kuki militants, disrupting religious activities and rituals since May 3 and structures in the surrounding area of the shrine were allegedly set ablaze by Kuki militants on July 6.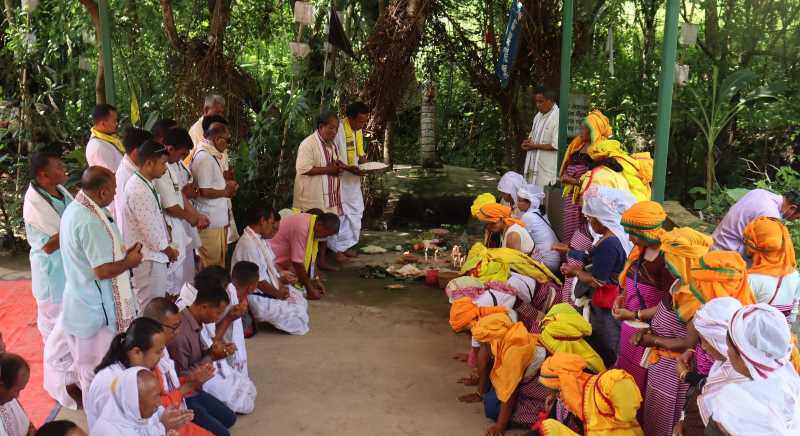 Amid an atmosphere of cautious jubilation, devotees adorned in traditional attire thronged the shrine to seek blessings from the deity.
The initiative to reoccupy the sacred shrine was spearheaded by the Working Committee of Protection of Meitei Temples (WCPMT) in coordination with a contingent of security personnel, including state forces, the Border Security Force and the Gorkha Regiment.
Advertisement
Regrettably, despite this momentous step access to the primary shrine of Kongba Maru situated atop a hill remained restricted due to lingering security concerns.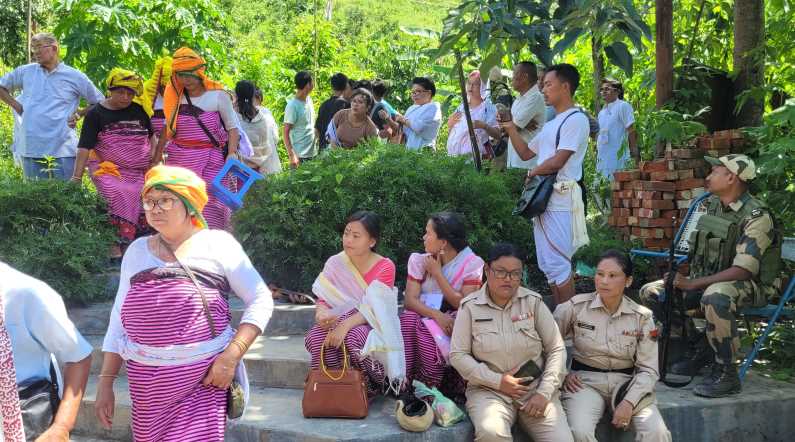 The security forces, which had successfully cleared the Kuki militants from the vicinity of the second shrine, continue to face challenges in securing the hilltop area.
The elation of the devotees was tinged with a sense of incompleteness as they were unable to reach the location of the first shrine, a situation attributed to the presence of Kuki militants in the surrounding area and the security measures imposed by the authorities.
Mutum Maniton, the convenor of WCPMT expressed profound gratitude towards both the state and central security forces for their efforts in liberating the second shrine from the occupation of Kuki militants.
He emphasised the need for sustained security measures, pondering how long such protection could be provided.
Advertisement
The Kuki militants, having constructed bunkers in the foothills surrounding the area and near the first shrine's location, pose an ongoing threat to the safety of civilians, he said, stressing the urgency of completely eradicating the presence of Kuki militants from the adjacent hill ranges.
It is the necessary step to ensure the well-being of the local populace, he added.
As a multitude of devoted worshipers converged at the sacred site, the air resonated with prayers, and the ambiance was imbued with the essence of age-old rituals.
The long-awaited opportunity to reconnect with their spiritual heritage has been seized by the devotees, while the challenge of restoring full access to the shrine complex remains a pressing concern for both religious and security authorities alike.
Must Read: The case of 'dipped Tiranga'
Advertisement