ACODOM president Th Buddha Meitei on Tuesday raised serious concerns on the rising cases of dengue infection in the border town of Moreh, despite the measures being undertaken by the authorities. 
He was speaking on the sidelines of a reception programme that was organised to give a warm welcome to the newly elected members of the Moreh Working Journalists Union (MOWJU) by All Community Development Organisation Moreh (ACODOM) and Nupi Khunai Chaokhat Lamjing Lup, Moreh at the office chamber of ACODOM. Th Buddha Meitei and Th Jamuna Leima shared the dais at the reception programme.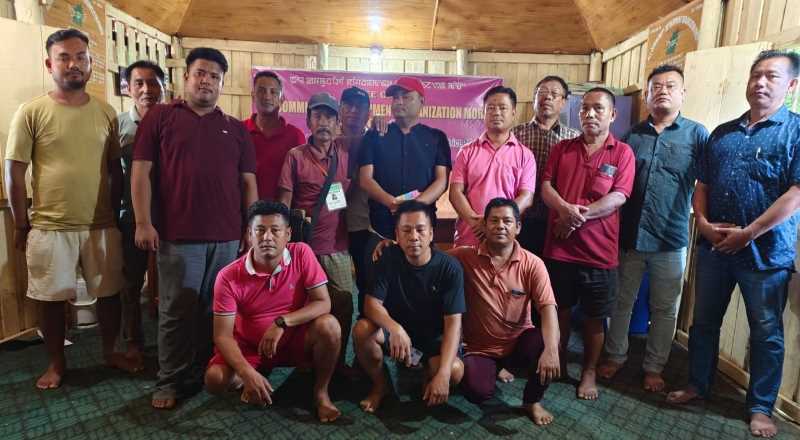 Advertisement
He said that though the doctors and staff of Moreh Hospital and District Malaria department are working 24/7 to curb the spread of dengue, the cases are increasing rapidly. He appealed to the authorities concerned and the state government to look into the matter to control the spread of the disease. He also suggested spraying of 'Malathion' insecticide to kill eggs and the larvae of mosquitoes.
At present, the Malaria department is doing its best to control the disease by carrying out fogging by using 'King fox' medicine, and this is also done only at particular infected areas, he said. 
These measures will not control the spreading of the disease, he further said. He further appealed to the state Health department for a mass fogging programme in and around the border town Moreh as well as spraying of 'Malathion' insecticide on stagnant waters.
Advertisement
It may be mentioned that the total number of dengue cases in the town have reached 151 as on Tuesday and the number of active cases stands at seven. Simple gifts as a token of appreciation were presented to the MOWJU members.
Th Buddha further expressed that the role and duty taken by the press and media fraternity is invaluable. He said that the media is the fourth pillar of a nation such as India which is the biggest democratic country. He stressed on the need for the press/media to be highly cautious in reporting news items.
The media should be extremely careful and should not have any bias while making reports or covering news, he said. He also congratulated the newly elected members of MOWJU.
Advertisement