At least five women volunteers of the Manipur Pradesh Congress Sevadal sustained injuries from mock bombs which were allegedly hurled by the police force during a candle light protest taken up in front of the Congress Bhawan in Imphal on Thursday.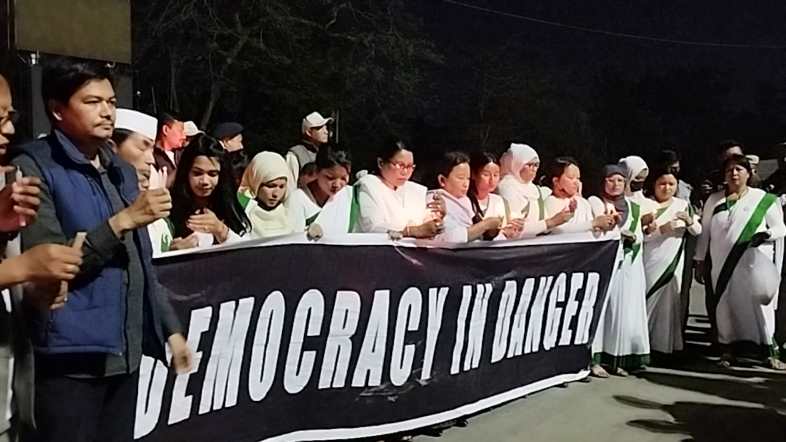 The injured protesters were rushed to a hospital and it is reported that all are now in a stable condition.
The candle light protest led by MPCC vice-president L Tilotama and Manipur Pradesh Youth Congress president N Popilal was an overall initiative of the MPCC to show solidarity to Rahul Gandhi.
Advertisement
In the initial stage, the protesters were allowed to march till the western gate of the Kangla Fort. However, a confrontation broke out between the police and the protesters at the gate of Congress Bhawan after the protesters were forced to return from the Kangla gate.
Speaking to the media, Tilotama expressed strong condemnation against the police atrocity during a silent democratic protest showing solidarity to Congress leader Rahul Gandhi.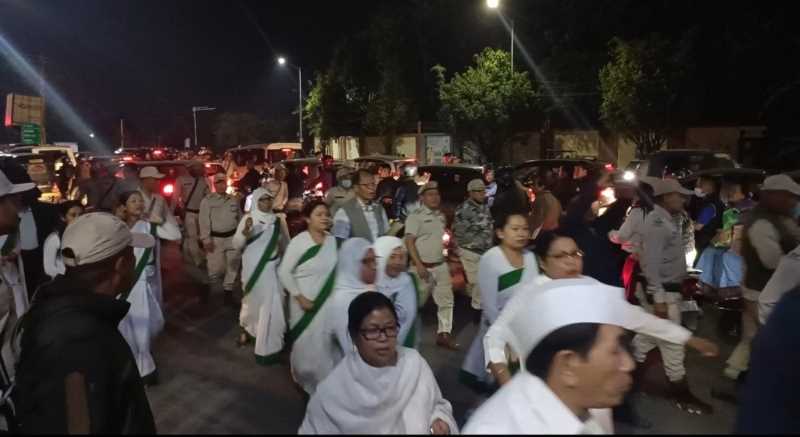 The disqualification of Rahul from the MP post is a dirty move of the Modi government to shut Rahul's voice against the infamous Adani scam on the floor of the Parliament, she said, adding that in fact the move clearly highlighted BJP's insecurity of Rahul and the Congress party as a whole.
However, none of the false allegations levelled against Rahul will be able to suppress the voice of the Congress from speaking the truth and raising its voice against all the ill-hatred activities of the BJP, she added.
Advertisement
 "The Congress fighting using non-violence means to secure democracy will never retreat unless democracy is fully restored in the country," she said.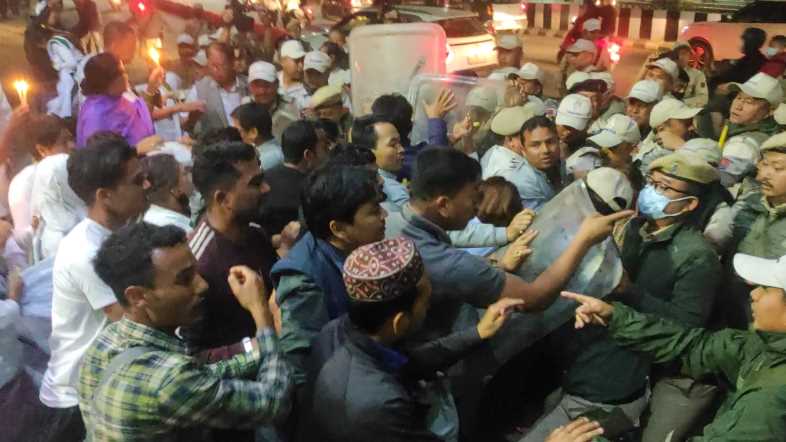 Supplementing the vice-president statements, Popilal said, "No attack can withhold Rahul Gandhi's stand from the truth".
The Bharat Joda Yatra was indeed a bold step taken by Rahul to awaken the public from the dictatorial rule of the BJP, he said, adding that the upcoming 2024 MP election will be the end of dictatorship in India.
Advertisement