Manipur Chief Minister N Biren Singh on Sunday appreciated the people of the state for taking initiatives to fight drug menace and appealed to all to come forward and join hands to eradicate drugs problem from the state.

He was speaking at the flagging off ceremony of a mass rally against drugs held under the theme, 'Yes to life, no to drugs' at Kangla Western Gate. The programme was organised by Committee of Civil Societies Kangleipak (CCSK) Manipur in association with User Connection Supportive Committee Kangleipak.

Speaking to the media at the sidelines of the function, Biren said that as a representative of the state, the present government had launched its 'War on Drugs' to create a momentum in uprooting the drugs issue from the state. The mission has been on the path of great success as many people have joined the fight.
Advertisement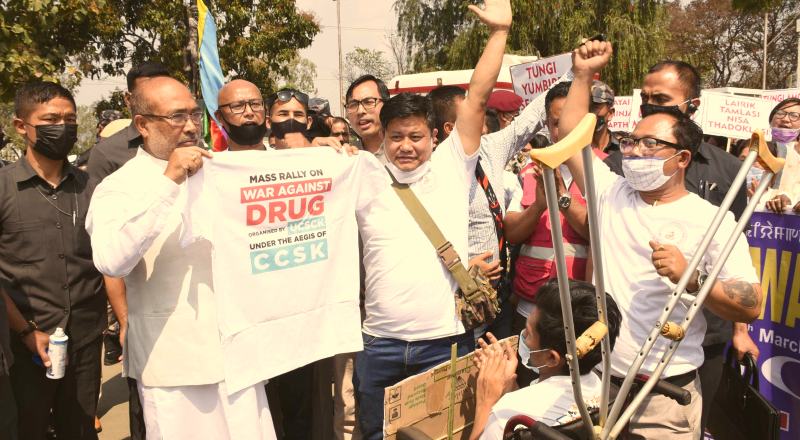 Various committees have started taking steps against illegal poppy plantations, he said. Many rallies were taken out against drugs in different corners of the state, he further said adding this is a clear sign that the people are taking interests against drugs related issues.

Without the efforts and support of the masses, the mission would not be fruitful, he said. As such, the people should continue to pour in more support and come forward to eradicate the drug menace which can destroy future generations, he added.

President, CCSK, Jitendra Ningomba said that as the drug problem is growing each day, it is high time that everyone come forward to eradicate drug issues from society. The rally concluded at Hapta Kangjeibung where the public meeting was held.
Advertisement
Advertisement