Condemning the June 5 IED blast at the Little Flower School in Imphal, students and faculties of the school conducted a protest demonstration in front of the school on Monday. They demanded a violence free education zone.
The protesters held placards with slogans which reads, "Stop violence," "Allow us to grow without fear," "we condemned bomb attack at our school," "we are the pillars of future," among others.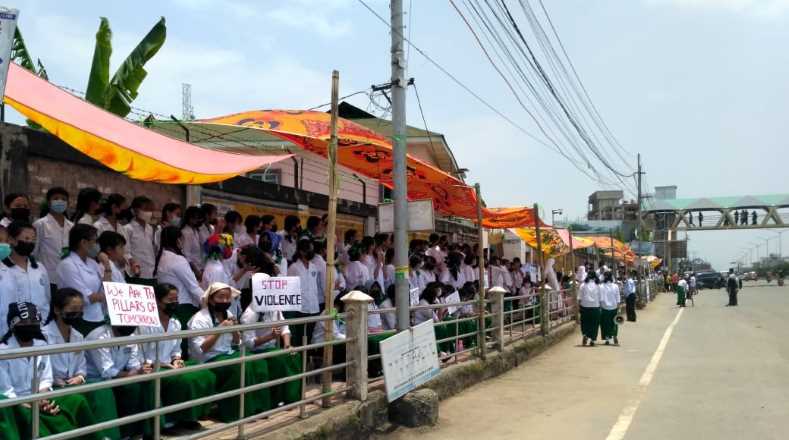 Miscrenats exploded an IED at the Little Flower School gate No 2 at around 3.15 am Sunday. There was no report of any casuality. However a portion of the gate was damaged due to the impact of the blast.
"We don't deserve such kind of terrifying atrocity in our school," an eight standard student of the school Khomdram Sushanti told the media while expressing her strong condemnation agaisnt the blast to the media.
Also Read: IED blast at school gate in Imphal