The 24-hour total shutdown called by the tribal student bodies of Manipur spearheaded by ATSUM and supported by KSO General Headquarters, ANSAM, and ATSUM federating units over HAC recommended Manipur (Hill Areas) ADC Bill 2021 in the Manipur's hill districts on Saturday affected normal lives of the people. All district headquarters wore a deserted look as the total shutdown restricted movements.
Economic activities and free movements of general populace came to a grinding halt amid the shutdown called by the tribal student bodies as the discussion between the state government and the agitating tribal student organisations held on Friday failed to arrive at an agreeable solutions.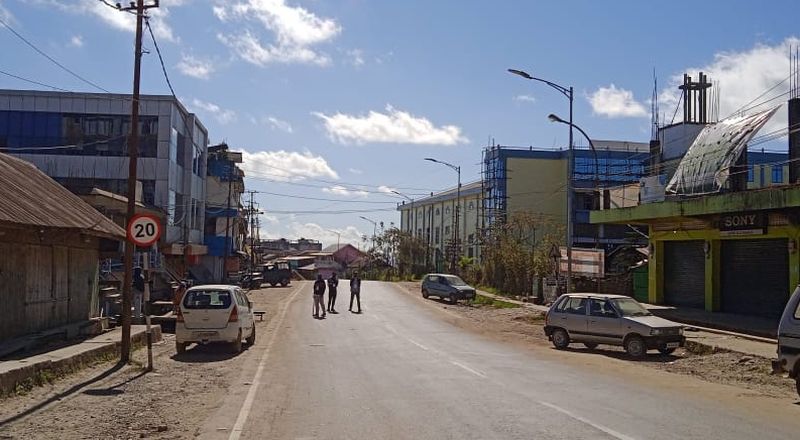 (Photo:IFP)
Sources said other than emergency services like medical services and fire services etc, "all government offices, commercial shops and educational institutions remained shut in the district headquarters of Ukhrul and Kamjong". No public transportation hit the road other than the mentioned health emergencies related services. 
The sources further said that the shutdown was strictly observed in both Kamjong and Ukhrul districts, as volunteers put a blanket banned on the free movements of people and vehicle along the national highways stretch of the two hill districts of Manipur in addition to the town road.
No untoward incidents, however, was reported till the time of filing the report.
In Chandel district, the Naga Students' Union Chandel (NSUC) and their Federating Units members took to the street and ensured complete shutdown in the district.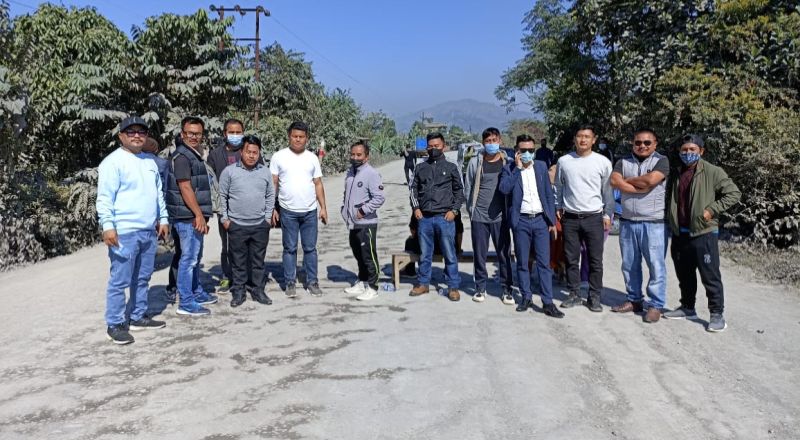 NSUC and its federating units along with ATSUM, ANSAM and KSO leaders at Chandel St Paul School Liwa-Changning Area, Chandel-Imphal Road (PHOTO: IFP)