As Christmas Day nears, a group of young people beautified Ukhrul town by painting graffiti in the streets to brighten up the place and spread positivity amid the COVID-19 pandemic and the cold.
Ten youths, who call themselves Salis spread cheers and warmth as they painted the streets with different themes for a week. They painted the walls of Viewland Baptist Church and Hamleikhong Bus stand with themes and messages related to identity, religion and environment among others.
Speaking to the Imphal Free Press, a member of the group Sorinthan Haorei said that he gathered local artists in the town with the aim to promote their talent and skills and to let them contribute for the town.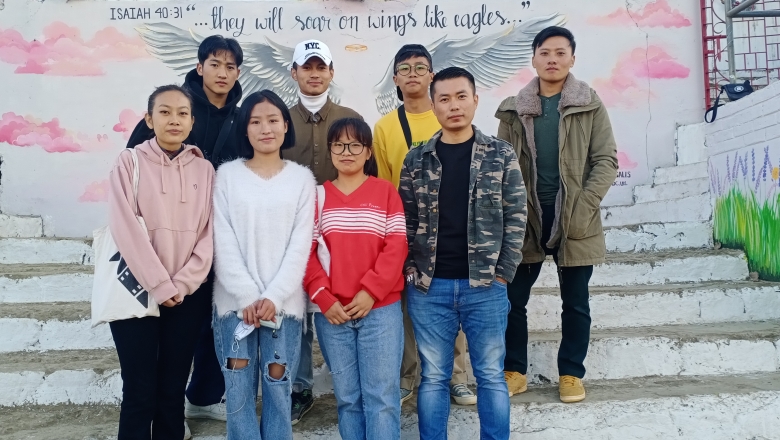 "I hope this project will instil them a responsibility of taking care of their own town," Sorinthan said, adding that the members worked with dedication and enthusiasm from 6 in the morning till late night.
When asked about the group name 'Salis', he said that 'Salis' is the Latin word for Salt. "Our contribution may be as tiny as salt but we want to keep contributing to the society," he said with a smile. 
Sorinthan further stated that the initiative will help create a lively and healthy environment and give a breather to the residents as they enjoy the meaningful and colourful artworks.