"We did not destroy the illegal poppy cultivation to collect rewards from the government but to save the society from drugs," said village chairman of Paoyi (Peh), Shangreihan Khare.
Located about 30 km North from Ukhrul district headquarter, Peh villagers voluntarily destroyed a poppy in their village without any support from the state police department.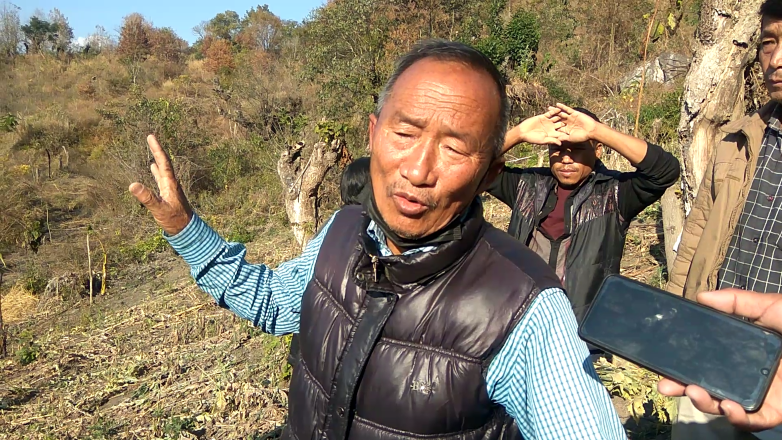 Peh village chairman Shangreihan Khare speaking to IFP (PHOTO: IFP Image)
Showing appreciation to the initiative, Manipur Chief Minister N Biren Singh on Saturday announced an award of Rs 10 lakh to village.
"We, including the village chief and headmen as people of the state, take our parts in the government's mission. No one will come forward if we do not take the initiative to destroy the illegal poppy cultivations," Shangreihan said.
The owner of the poppy farm, one Chipemmi Chonmi, 28, has been staying in the village after he married a woman from the village, Shangreihan said. For the past few years, the couple along with their one child had been living in the village near the poppy farm, he added.
"However, recently we found out that Chipemmi has been cultivating poppies at a spot not far away from the village. The villagers led by the village chairman immediately reached the spot and destroyed the poppy plantation without warning," he added.
The chairman said that Chipemmi was given warning to serve severe punishment by the village authority if he continues his activities.