Street food is fast gaining popularity in recent years among the people settled in Manipur's capital city, Imphal, due to its affordability and fresh preparation, including popular local snacks such as flavorful varieties of deep-fried bora, pakoura, puri and singju among others. Owing to its growing demand, especially among the younger generation, running street food has become a thriving source of livelihood for thousands of locals.
Ease of business that requires minimal capital is one major factor behind several unemployed locals taking to setting up stalls and selling freshly made food by the roadside. While some stick to traditional local food, some ventures into more varieties of Indian and Chinese snacks.
"It was in 2018, I started setting up a small mobile food stall by introducing momo, noodles and fried rice in the menu, in front of the main gate of ISBT ... But the idea of starting a street food stalls struck in my mind after I frequently witnessed many non-locals selling omelette, mixtures and pani-puri in the streets of Thangal and Paona Bazaars," said one Y Malemnganba, speaking to the Imphal Free Press.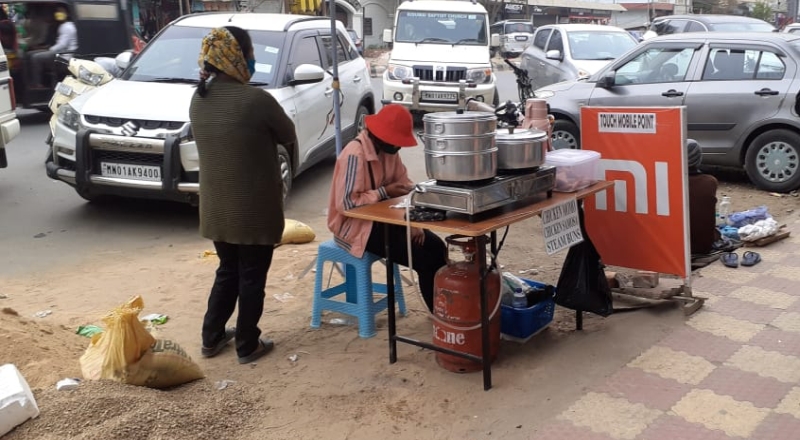 (PHOTO: IFP)
Following the increase in the number of daily customers, the items in the menu started increasing gradually, he said, adding, he has engaged two persons from his locality to help attend to the growing number of customers.
However, running street food stalls is not an easy task as satisfying the customers is one of the important keys for the business to be successful, Malemnganba said.