Only the foundation stone and a precarious signboard stood as physical attributes of the much-hyped development of a film city in Ukhrul district's Ringui village, first of its kind in Manipur.
The two structures have been there since the then Art and Culture Minister L Jayantakumar laid the foundation stone for setting up of the much-hyped film city under Centre for Cultural and Moving Images (Culture and Heritage Complex) at Rakharan, Ringui in February 2020.
In May 2020, the state government notified 'The Manipur State Cine Policy, 2020' wherein it was being proposed that a full-fledged complex having facilities for both outdoor and indoor shooting, production and post-production shall be established at a suitable place.
Unfortunately, the ambitious project, with a proposed estimated budget of over Rs 65 crore and what could be an epitome of the special feeling for art and culture exuded by the villagers of Ringui village and their contribution for promotion of films, remains stagnant since.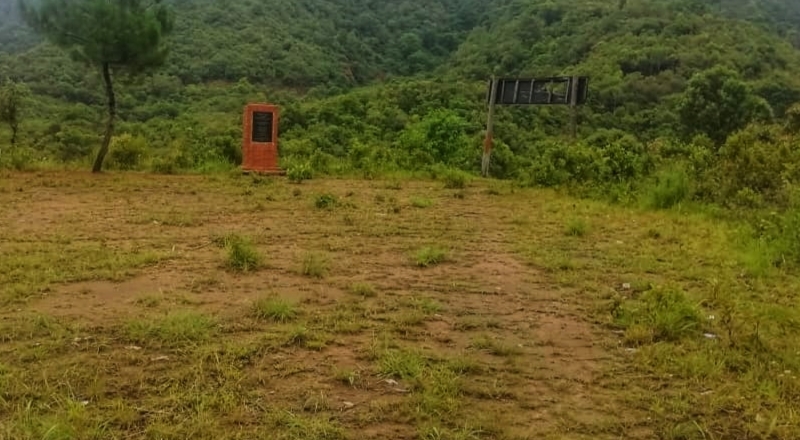 Film city complex in Ukhrul district's Ringui village (Photo: IFP)
It is pertinent to mention here that the then minister, L Jayantakumar, had announced in the budget session of the 11th Manipur Legislative Assembly that the film city, having integrated campus with museum, archive, studios, theatres and cinema centre, will be fully functional by September 2022.