How waters in the ponds and streams have dried up and how difficult it is to fetch water at night have become common talking points or complaints in the town area of hilly district Tamenglong in Manipur which is reeling under acute shortage of potable water for the past dry months. The region has been facing acute shortage of water, leave alone drinking water, due to the drying up of all water sources such as ponds, rivers, wells and streams during the dry months.
People, including children, stand in long queues every morning and evening to get a bucket or pot of water from the sources available. Some head for the wells, water tanks and ponds, even late into the night or before the dawn of the day to fetch some water.
The water flow in even the Barak River, the biggest river in not only in Tamenglong but also in the state has decreased. Irang and Ijeirong rivers are facing the same fate while adjoining rivers and nearby streams are drying up fast.
During a survey by the Imphal Free Press on water scarcity in the town area, it was learnt that people at Guigailong Tamenglong Ward No. II, where PHED water supply is yet to reach, the residents struggle to fetch drinking water from the only well which is kept locked most of the time. The well is opened only in the morning and evening, and each household can draw only buckets of water from the well.
The well at Chingkhiulong Ward No V is open the whole day, but owing to the huge number of people from far and near coming to fetch water from it, the queue is long and the wait for one's turn could go on for hours.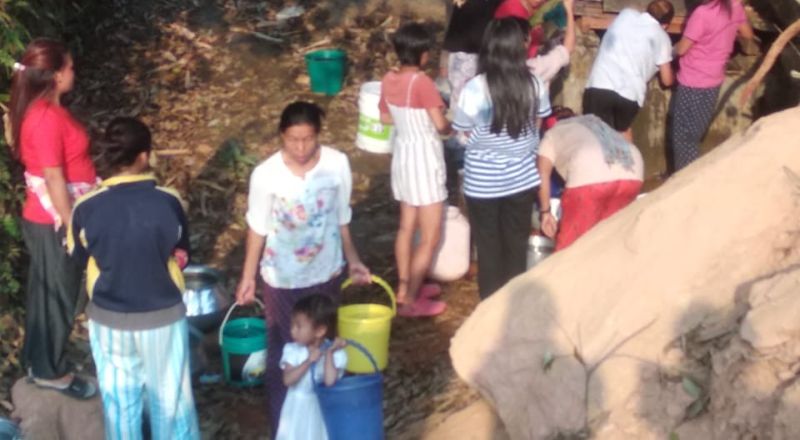 (PHOTO: IFP)