Defying the prejudiced perception against taking up physically demanding jobs when one secures a government job, one Moirangthem Roshan in Manipur has set an example by following his passion of running a fruit garden.
Roshan's fruit garden 'Chinglaikol: Chinglai Uhei gi Leipham' at Wangjing Heitup-pokpi Moirangthem leirak in Thoubal caters to the high demand for dragon-fruit locally known as Chinglai Uhei.
Apart from the 500 plants of dragon-fruit, his garden also houses other fruits such as lemon, mango, papaya, guava, litchi, apple, hog plum etc. Rather than wasting lands by planting Sambal-Lei (local shrub plant used for fencing), Roshan fenced his garden with stink-bean plants. His garden also houses many other rare flower plants.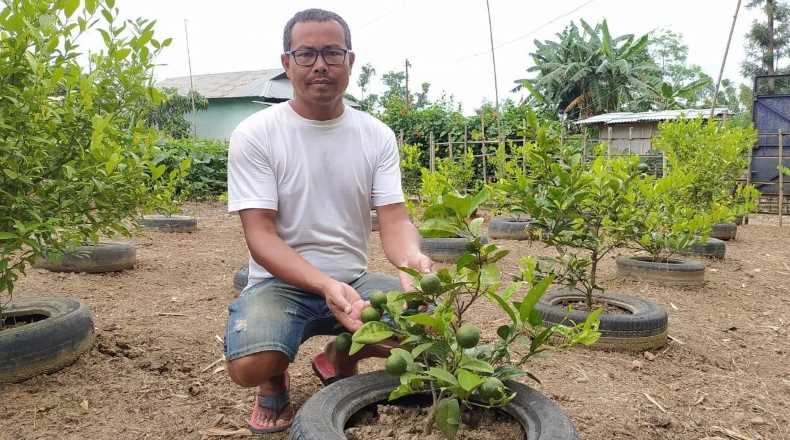 Moiranthem Roshan is the eldest son of Moirangthem Premeshwor and Moirangthem (O) Ibemcha's four children.
A government school teacher by profession, Roshan works as an Arts Graduate teacher at Lamding Higher Secondary School. He is an avid believer in helping those in need and living together. He also believes in the practice of self-reliant way of living.
With his passion project of the fruit garden, he said that he plans to educate and inspire the people to pursue a life of self-reliance.