Teachers of 13 more colleges in Manipur joined the sit-in protests taken up by the Federation of Government College Teachers' Association, Manipur (FEGOCTA) demanding UGC 7th Pay for college teachers as the agitation entered day six Thursday.
On the 6th day, teachers of 13 colleges - Pettigrew College, Ukhrul; Lamka College, Churachanpur; Thoubal College; Moirang College; Nambol L Sanoi College, DM College of Commerce; Tamenglong College; Imphal College; YK College, Wangjing; NG College; GP Women's College; DM College of Science and Manipur College joined the protest for UGC Seventh Pay. 
Advertisement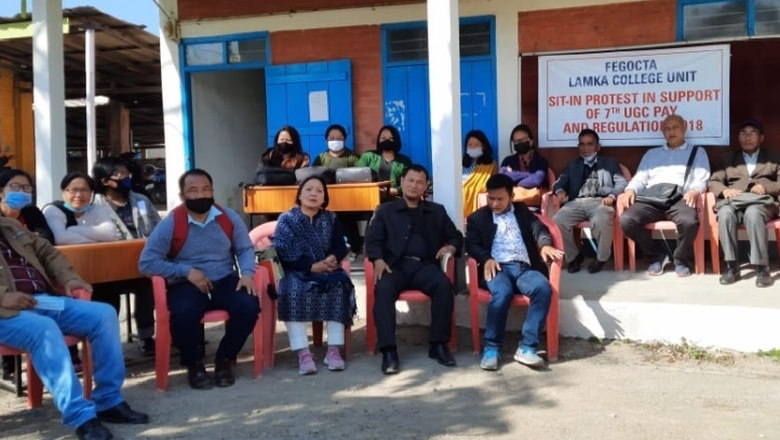 During the sit-in protests, many teachers expressed great disappointment over the state government's failure to issue the orders of UGC 7th Pay and Regulations, 2018 for almost six months, stated a release issued by general secretary of FEGOCTA N Somorendro.
The release stated that the college teachers performed all the assigned duties during COVID-19 pandemic and also at present. However, the government continues to discriminate against the college teachers in Manipur by depriving complete salary for the last nine years and denying UGC 7th Pay.
Advertisement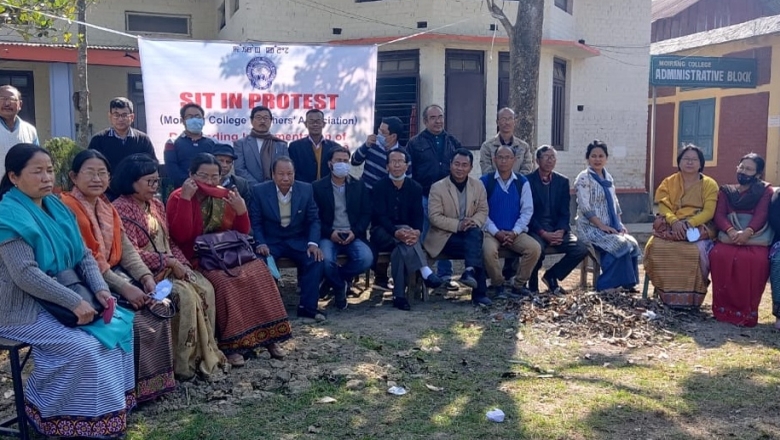 "Why no response from the government? Is the government waiting for class boycotts by the colleges? Without the quality teachers will there be quality collegiate education in Manipur?" it questioned.
Asserting that such discrimination is the violation of UGC Policy and the Constitution of India, it said that the teachers demanded immediate intervention by the chief minister to implement the cabinet decision of August 6, 2020, regarding the implementation of the 7th Pay.
Advertisement