The play Bir Tikendrajit by Meitram Bira Singh was presented at the Rupmahal Theatre, BT Road in Imphal West on the occasion of Patriots' Day celebration on Saturday.
The two-and-half-hour-long play was presented twice (one in the morning and one in the afternoon). It is a traditional play which has been played by artists of Rupmahal theatre since 1951 every Saturday.
Advertisement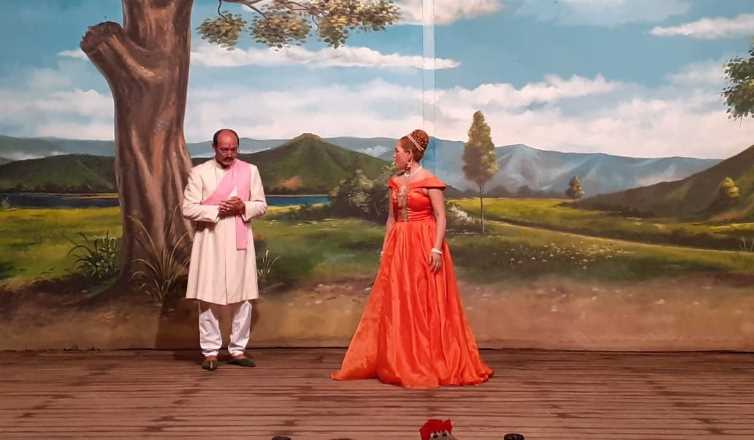 (A scene from Bir Tikendrajit)
After recognising it as a state play in 1960, the play was showcased only on Patriots' Day as a tribute to the freedom fighters of Manipur.
Speaking about the play, secretary of Rupmahal Theatre, H Achouba Sharma, said the artistes of the play have become old and new artistes have started training since July 2, specifically for the play so that it does not break its originality.
Advertisement
The play depicts the endeavours and roles of the past leaders in the freedom struggle of Manipur and the discipline maintained by the royals of Manipur, he said.
Floral tributes were also paid at a representation gallows erected at the entrance of the theatre where Bir Tikendrajit and Thangal General were hanged to death by the British.
Advertisement